Main content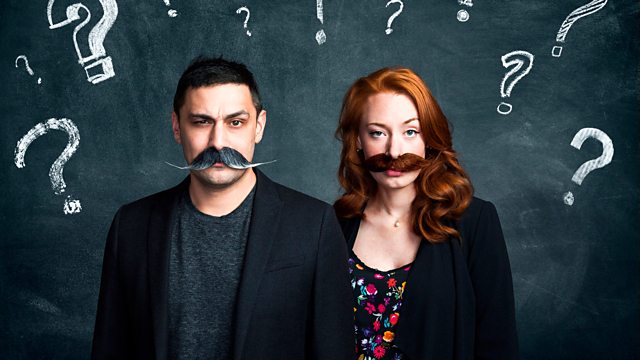 Itchy and Scratchy
Science sleuths Drs Adam Rutherford and Hannah Fry set out to solve listeners' everyday mysteries. Why do we itch and should we scratch?
"What is an itch and how does scratching stop it? Why does scratching some itches feel so good?!" asks Xander Tarver from Wisborough Green in West Sussex.
Our doctors set off to probe the mysteries of itch, and discover that this overlooked area of medicine is revealing surprising results about the human brain. From why itching is contagious to why scratching is pleasurable, we get under the skin of this medical mystery.
The programme features interviews with neuroscientist Prof Francis McGlone from Liverpool John Moores University, and dermatologist Dr Brian Kim from the Center for the Study of Itch at Washington University. Yes, that is a real place.
You can send your everyday mysteries for the team to investigate to: curiouscases@bbc.co.uk
Presenters: Adam Rutherford, Hannah Fry
Producer: Michelle Martin.
Last on
Broadcast

Why do you see faces in unexpected places?
Podcast
Science sleuths Dr Adam Rutherford and Dr Hannah Fry investigate everyday mysteries.