Main content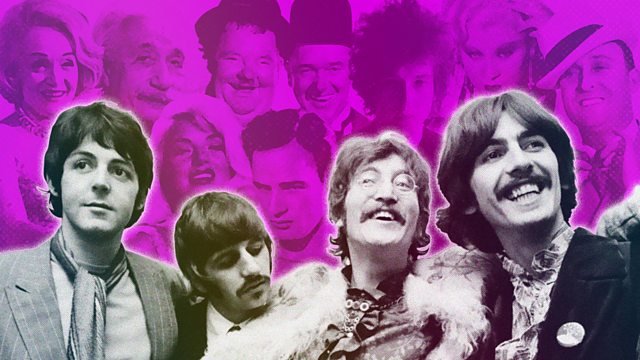 Track 2 - Lewis Carroll
Made for 4 Extra. Alan Bennett reads 'Down The Rabbit Hole' from Alice's Adventures in Wonderland, by Lewis Carroll. Plus 'Alice' expert Heather Simmons and writer Barry Miles.
We begin the 'Stars of Sgt. Pepper' with Lewis Carroll, who was a huge influence on John Lennon & Paul McCartney.
To find out more about why The Beatles chose Lewis Carroll for the album cover we speak to Heather Simmons, who runs the Alice In Wonderland blog and podcast 'Alice Is Everywhere'.
Then we go 'Down The Rabbit Hole' as Alan Bennett reads the opening chapter of 'Alice's Adventures In Wonderland'.
Afterwards Samira talks to the writer Barry Miles about his time spent with The Beatles during the time of 'Sgt Pepper'. He tells us about first meeting Paul McCartney, and what it was like to be there on the day of the actual album cover photo shoot.