Main content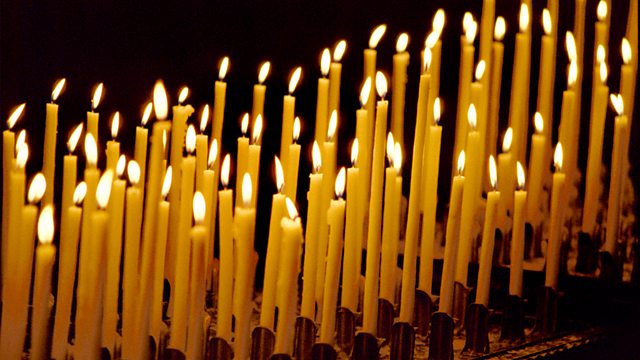 29/05/2017
A spiritual comment and prayer to begin the day with Rania Hafez, founder director of the professional network 'Muslim Women in Education' and a member of the Muslim institute.
Grace
Good Morning  A Christian friend of mine recently asked me if I'd experienced God's grace. I tried really hard to think of a dramatic example to tell him. Later when I thought back I realised that I was wrong; grace is not found in the spectacular, but rather in the gentleness of every day activities. Those daily interactions we may not think much of, but which reaffirm God's presence amongst us.
There's a lovely lady who works at my local mini supermarket. She's always smiling and chatting to customers, and seems to know each and every one. To the young man in the queue she asks him where his partner is, to the mum trying to keep her kids from misbehaving she chats about what's for tea. I've seen glum shoppers light up when she fixes them with her twinkly eyes and flashes that knowing smile before launching into conversation. It's as if her recognition of them, and giving them attention reminds them of their inherent value and self-worth.
In the Quran, God reminds us how special we are, how on creating the first human he instructed the angels: "When I breathe into him of my soul, then bow to him". The divine breath sweeps through each and every one of us. Recognising this and living it is where we meet grace. As the Sufi poet Hafiz says: "EveryoneIs God speaking.Why not be polite andListen to Him?"
As we embark on the Ramadan fast, our senses are sharpened and our emotions come to the fore. We fast to enhance our God consciousness. To recognise and acknowledge God in every person we encounter. 
Gracious God, help us to polish our soul mirror, so everyone we meet on our path recognises the reflection of Your grace. Amen.