Main content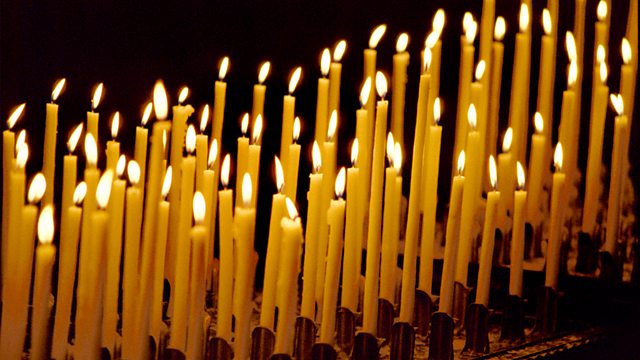 25/05/2017
Spiritual reflection to start the day with The Rev Neil Gardner, Minister of Canongate Kirk, Edinburgh.
Script
Good morning. One of the distinctive features of the interior of Canongate Kirk is the natural light that floods in through its large clear glass windows and brings an unexpectedly bright and open atmosphere to the sanctuary especially on a sunny day. But it means we can see the world around us too, the homes and offices of those who live and work nearby, and the cars and buses transporting folk through the parish and across the city. Sometimes the Church can be guilty of looking inwards too much, but in our church we can't help but look outwards and upwards to those around us. It's a view that constantly challenges us to make a connection between what happens inside and what happens outside. Another of our distinctive features that adds to the brightness inside is the light blue colour of the painted pews, originally intended I think as a shade of heavenly blue. The combination of the light blue of the church interior and the view through the windows certainly helps to lift our hearts and minds out and up, towards heaven. Today is Ascension Day, when the Church recalls how Jesus ascended into heaven forty days after Easter, not to disappear forever but to be with us always, even to the end of the world.
Almighty God, whose Son Jesus Christ ascended into the heavens, lift up our eyes this day to be more aware of the needs of those around us. Lift our hopes and our hearts too that our discipleship in this world may be touched with the glory of heaven, and our lives be signs and promises of the fullness of the life to come. Amen.