Main content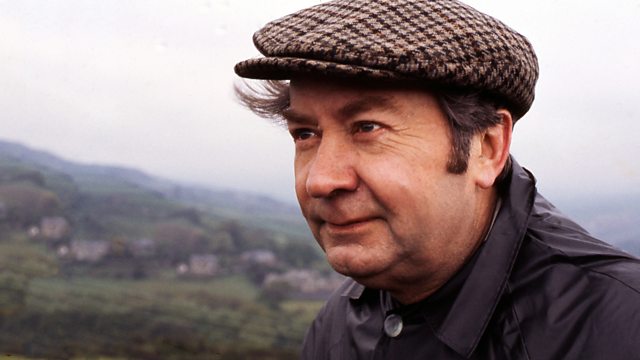 Miriam Rodriguez Martinez, Lord Soulsby of Swaffham Prior, Peter Sallis, Lady Anne Piper, Jiri Belohlavek
Matthew Bannister on campaigner Miriam Rodriguez Martinez, vet Lord Soulsby, actor Peter Sallis, novelist Lady Anne Piper, conductor Jiri Belohlavek.
Matthew Bannister on
Miriam Rodríguez Martínez- the Mexican woman whose daughter was killed by drug cartels - and who led a campaign for justice for thousands of missing people.
Lord Soulsby - the first vet to be made a peer. He was an expert on parasites nicknamed "Lord of the Worms."
Peter Sallis the actor best known for his role as Norman Clegg in Last of the Summer Wine - and for being the voice of Wallace in Wallace and Gromit.
Lady Anne Piper, the novelist who campaigned for nuclear disarmament.
Jiří Bělohlávek, the Czech-born chief conductor of the BBC Symphony Orchestra and the first non-native English speaker to preside at the Last Night of the Proms.
Miriam Rodríguez Martínez
Matthew spoke to Juan Paullier, the BBC correspondent in Mexico and Graciela Perez who lost five members of her family to the drug cartels.

Died 10th May 2017 aged 50.
Lord Soulsby of Swaffham Prior
Matthew spoke to Lord Soulsby's daughter Kate Bulloch, and to his friend and colleague Dr Judy MacArthur Clark.

Born 23rd June 1926 died 8th May 2017 aged 90.

Peter Sallis
Featuring interviews with Roy Clarke, creator of Last of the Summer Wine and Nick Park, creator of Wallace and Gromit.
Born 1 February 1921; died 2nd June 2017 aged 96.

Lady Anne Piper
Last Word spoke to Lady Anne Piper's son, Tom Piper and her Grandson-in-law the Radio 4, Inside Science presenter, Adam Rutherford.

Born 13th December 1920; died 18th May aged 96.

Jiří Bělohlávek
Last Word spoke to Ann MacKay, Producer, BBC Symphony Orchestra

Born 24th Feb 1946; died 31st May 2017 aged 71.