Main content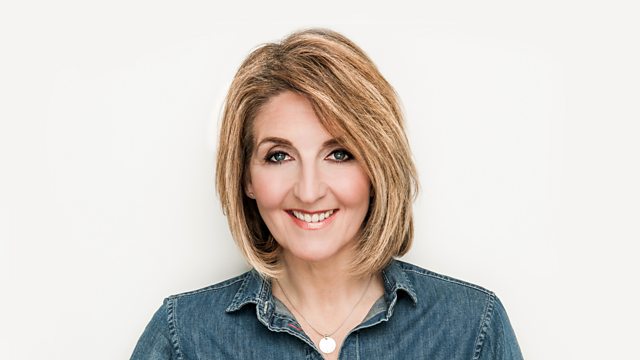 Kaye Adams asks if Theresa May should stay or go. Plus Kayerobics and dealing with the loss of a pet
Kaye Adams asks if Theresa May should stay or go and finds out if hanging up washing in the house could be harmful to health. Plus Kayerobics is back - no equipment required.
Theresa May has confirmed that she intends to serve a full term as Prime Minister in the wake of the Conservatives losing their House of Commons majority in Thursday's snap election. Labour leader Jeremy Corbyn has accused Mrs May of "squatting" in No 10, telling the BBC's Andrew Marr Show on Sunday that the country "cannot go on with a period of great instability".
Theresa May - should she stay or should she go?
With the most successful General Election performance from Scottish Conservatives since 1983, is it time to strip the 'Toxic' label from Scottish Tories? Iain Macwhirter is a Political Commentator and Jamie Greene is a Conservative MSP for the West Scotland Region.
National Poetry day is on 28th September 2017 and this year the BBC are running a campaign in order to 'Free' the local words: nominating a truly distinctive local word that deserves to be better known nationally. Tell us about your favourite local word and why you use them. Professor Robert Millar is a Professor in Linguistics at the University of Aberdeen
You didn't think election results would get in the way of our work out did you? Kayerobics is back after 1030.....no equipment required.
Tom Leith is the Owner of Holisium Personal Training Gym in East Kilbride.
If you pulled an all-nighter last Thursday, there were a few characters from Thursday's election kept us smiling through the night - Mr Fish Finger being just one of them - but what motivates people to stand as unorthodox candidates?
Howling Laud Hope is the Party leader for The Loony Party, Dr Murray Leith Senior lecturer in politics from UWS and Jesse Rae, Stood for Ettrick Roxburgh and Berwickshire in the 2015 Scottish Election.
We catch up with the mum who raised more than one hundred and fifty thousand pounds to take her gravely ill son to Mexico for treatment - she'll be telling us if it has paid off
Could you be harming your health...by hanging up your washing in the house?
Nick Osborne Senior Lecturer, School of Public Health and Community Medicine at New South Wales University, Dr Chris Smith is a Naked Scientists and Laura Pearson-Smith is the Creator of A life with Frills beauty blog from Glasgow.
Hollywood actor Tom Hardy has posted an emotional tribute to his "best friend" - after his dog Wood, a Labrador cross, passed away. How do you deal with the loss of a pet?
Last on
Broadcast

BBC Radio Scotland News and Current Affairs Programmes