Main content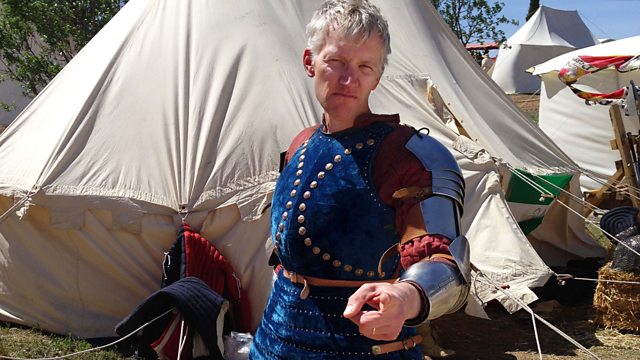 The English Pearl Harbour
Tom Holland examines England's Pearl Harbour 350 years on, Helen Castor hears Domesday unravelled, and Iszi Lawrence presents a history of the UK's political constituencies.
Tom Holland returns with the history magazine that showcases the latest research and demonstrates the relevance of the past in the present day.
The Dutch Are Coming!
350 years on from a daring Dutch mission up the Thames estuary, in which the flagship of the English fleet was taken and Sheerness captured, we ask whether this was the pinnacle of power for the Netherlands navy and how the international ambitions of both countries in the 17th century may also have helped shaped their response to globalisation today.
Domesday Uncovered.
Helen Castor is deep in the archives at Exeter Cathedral to find out how new research is unravelling some of the mysteries of one of the most famous documents in English and Welsh history, the Domesday Survey of 1086. Remarkably, this priceless historic gem was discovered by historian Stephen Baxter in a dreadful condition a few years ago. Now, splendidly restored, its able to shed some light on how William's great survey was actually achieved and why he did it.
The History of Political Constituencies.
As voters across the United Kingdom prepare to go to the polls, Iszi Lawrence asks Dr Paul Seaward and the team at the History of Parliament to explain the history of our political constituencies, how and why they have changed, and some of the shenanigans that went on in them throughout our electoral past.
Producer: Nick Patrick
A Pier production for BBC Radio 4.