Main content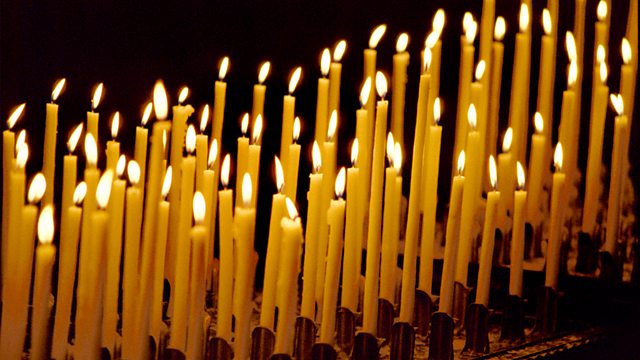 24/05/2017
Spiritual reflection to start the day with The Rev Neil Gardner, Minister of Canongate Kirk, Edinburgh.
Script
Good morning.
In times of pain and tragedy, I'm struck by how many people still find consolation in gathering together in church services and vigils, and continue to look to churches as a place to comfort each other, as shown by the response to Monday night's terrible suffering in Manchester.
This happens to be Bermuda Day, and my memories of a visit there a year ago are vivid.  It may seem a very long way from our cities here, but one particularly powerful memory I carry with me is of the Unfinished Church, which from a distance looks not unlike some of our ruined Border abbeys, but in fact is a shell that was never actually completed in the first place. It was commissioned to replace the nearby St Peter's Church which was badly in need of costly repairs, but the local community which had found comfort and consolation, sanctuary and solidarity in St Peter's for generations, decided they wanted it to be preserved after all.   St Peter's still stands today and beautifully reflects the history and heritage of Bermuda.
And not far away the Unfinished Church still stands too, and challenges visitors to look to the future in faith, and in hope that we can each play our part in the ongoing work of the Church, work which is never finished.  Work which calls us to draw together in the face of all the forces that would pull us apart.
Loving God, you call us each to play our part in building up the body of Christ all over the world, from shore to shore. Show us where there is work for us to do today, especially in offering comfort and consolation, and take us and use us in your service.  Amen.