Main content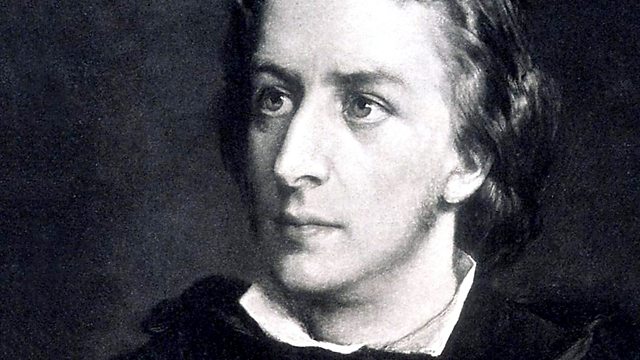 Donald Macleod discusses Chopin's physical decline, UK tour and and unusual relationship with a woman named Jane Stirling.
Chopin's physical decline, UK tour, and unusual relationship with Jane Stirling. Presented by Donald Macleod
Chopin's ill health was becoming extremely serious, but one admirer managed to coax him on a tour of the UK. It would be his last voyage.
Two Nocturnes, Op 55 (No 1 in F minor; No 2 in E flat major) (1842-4)
Maria João Pires, piano
Cello Sonata in G minor, Op 65 (1846)
Jacqueline du Pré, cello
Daniel Barenboim, piano
Viardot: Aime-Moi (arr from Chopin Mazurka No 23 in D major, Op 33 No 2)
Olga Pasichnyk, soprano
Natalya Pasichnyk, piano
Chopin: Ballade No 4 in F minor, Op 52 (1842)
Georges Cziffra, piano.