Main content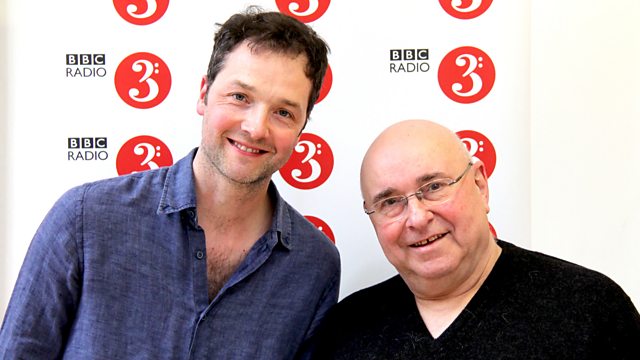 Wednesday - Rob Cowan with Chris Addison
With Rob Cowan. Including Musical challenge; Music on Location: Haydn's Symphony No 22; Artist of the Week: Claudio Abbado, featured conducting Tchaikovsky's Symphony No 2.
9am    
Rob sets the tone and mood of the day's programme with a range of music to intrigue, surprise and entertain.    
 
9.30am  
Take part in our daily musical challenge: can you name the television show or film that featured this piece of classical music? 
10am
Rob's guest this week is the comedian, writer and actor, Chris Addison. Chris is well known for appearances in 'The Thick of It', 'Mock the Week', 'Have I Got News for You' and 'Live at the Apollo', as well as producing and directing the American TV series ' Veep'. He also co-wrote and starred in the political satire 'The Department' for BBC Radio 4. Chris's passion for classical music started at a young age, and with his school choir he made recordings with the Hallé Orchestra. More recently, he appeared in a production of Chabrier's opera 'L'Étoile' at the Royal Opera House. As well as discussing his comedy and acting work, Chris shares some of his favourite classical music throughout the week by composers including Chabrier, Britten and Márquez.
10.30am
Music on Location: Esterházy Palace
Rob explores music connected with the Esterházy Palace, the summer residence of one the leading Hungarian aristocratic families. Composer Joseph Haydn worked for the Esterházy family for over 30 years, composing the majority of his symphonies for the orchestra there, including the Symphony No.22 'Philosopher'.
11am
Artist of the Week: Claudio Abbado
Rob's Artist of the Week is the Italian conductor Claudio Abbado. Abbado is considered one of the greatest conductors of the 20th century and remains one of the few chosen to be Principal Conductor of the Berlin Philharmonic. After studying in his native Milan, and later Vienna, he won the Koussevitzky Conducting Competition. He also won the Dimitri Mitropoulos Prize which allowed him to assist Leonard Bernstein at the New York Philharmonic. He's held major posts at La Scala, the London Symphony Orchestra, the Vienna State Opera and the Berlin Philharmonic. After Berlin he founded a number of orchestras: the European Union Youth, the Gustav Mahler Youth Orchestra, the Lucerne Festival Orchestra and Orchestra Mozart, which he led until his death in 2014. Abbado will be long remembered for his conducting, but also for his enterprise and his championing of contemporary music. From a vast discography, Rob has chosen to feature Abbado in Beethoven with the Berlin Philharmonic, Bach and Mozart with Orchestra Mozart, Tchaikovsky with the New Philharmonia, and Prokofiev with the London Symphony Orchestra.
Tchaikovsky
Symphony No.2 in C minor, Op.17 'Little Russian'
New Philharmonia
Claudio Abbado (conductor).