Main content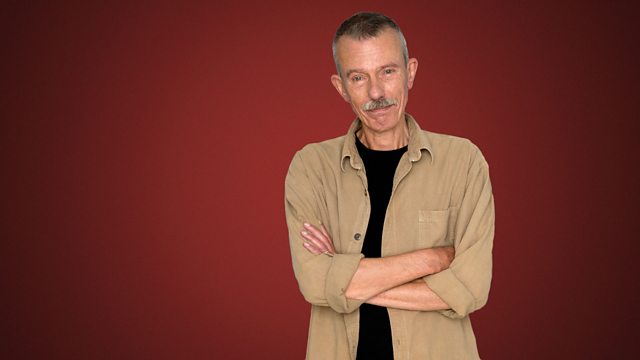 Proms 2012: Handel's Judas Maccabeus
Jonathan Swain's selection includes a performance of Handel's oratorio Judas Maccabeus given at the 2012 BBC Proms.
Judas Maccabaeus, Handel's oratorio performed at the 2012 BBC Proms. Presented by Jonathan Swain.
12:31 AM
Handel, Georg Frideric [1685-1759]
Judas Maccabaeus Act 1
1:24 AM
Handel, Georg Frideric [1685-1759]
Judas Maccabaeus Acts 2 & 3
John Mark Ainsley (tenor) - Judas Maccabaeus
Christine Rice (mezzo) - Israelitish Man
Rosemary Joshua (soprano) - Israelitish Woman
Alastair Miles (bass) - Simon/Eupolemus
Tim Mead (countertenor) - Messenger
Orchestra of the Age of Enlightenment
Laurence Cummings (conductor)
2:57 AM
Chopin, Fryderyk (1810-1849)
24 Preludes, Op 28
David Kadouch (piano)
3:34 AM
Hellendaal, Pieter (1721-1799)
Concerto Grosso in D minor, Op 3 No 2
Combattimento Consort Amsterdam
3:45 AM
Glick, Srul Irving (1934-2002)
Suite Hébraïque No.1
James Campbell (clarinet), Valerie Tryon (piano)
3:57 AM
Purcell, Henry (1659-1695)
Soft Notes and Gently Raised, Z.510
Playford, John (1623-1686)
1. The Court's Lady; 2. Northern Nancy; 3. Greensleeves; 4. Excuse Me
Anders J Dahlin (tenor), Les Ambassadeurs, Alexis Kossenko (director)
4:08 AM
Haapalainen, Väinö (1893-1945)
Lemminkainen Overture (1925)
Finnish Radio Symphony Orchestra, Atso Almila (conductor)
4:16 AM
Saint-Saëns, Camille (1835-1921)
Allegro appassionato in C sharp minor, Op 70
Stefan Lindgren (piano)
4:23 AM
Grieg, Edvard Hagerup (1843-1907)
Norwegian Dance No 1, Op 35
Bergen Philharmonic Orchestra; Andrew Litton (conductor)
4:31 AM
Haydn, Joseph (1732-1809)
L'Isola disabitata, Overture
Norwegian Radio Orchestra, Rolf Gupta (Conductor)
4:39 AM
Fauré, Gabriel (1845-1924)
Nocturne in C sharp minor, Op 74
Stéphane Lemelin (piano)
4:47 AM
Schubert, Franz (1797-1828)
3 Songs:
Liebesbotschaft (Schwanengesang, D957); Heidenröslein, D257; Litanei auf das Fest Aller Seelen (Ruh'n in Frieden alle Seelen), D343
Bryn Terfel (bass-baritone), Malcolm Martineau (biano)
4:57 AM
Bach, Johann Sebastian (1685-1750)
Harpsichord Concerto No.5 in F minor, BWV 1056
Lembit Orgse (harpsichord), Estonian Radio Chamber Orchestra, Paul Mägi (conductor)
5:07 AM
Wirén, Dag (1905-1986)
Violin Sonatina (1939)
Arve Tellefsen (violin), Lucia Negro (piano)
5:18 AM
Wassenaer, Unico Wilhelm van (1692-1766)
Concerto armonico No 5 in F minor
Andrew Manze (violin), Academy of Ancient Music, Andrew Manze (director)
5:29 AM
Dvorák, Antonín (1841-1904)
Serenade in D minor for wind instruments, Op 44
Canadian Chamber Ensemble, Raffi Armenian (conductor)
5:54 AM
Nin (y Castellanos), Joaquín (1879-1949)
Seguida Espanola (1930)
Henry-David Varema (cello), Heiki Mätlik (guitar)
6:03 AM
Brahms, Johannes (1833-1897)
Trio in A minor, Op 114
Maxim Rysanov (viola); Ekaterina Apekisheva (piano); Kristina Blaumane (cello).