Main content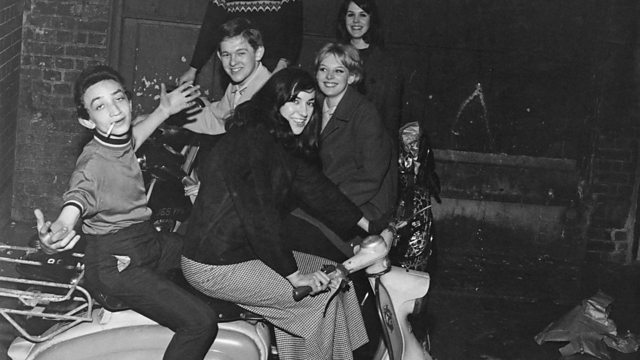 Cult Fiction and Food
From Confederacy of Dunces to Absolute Beginners and On The Road, Dan Saladino explores cult novels to find out how Jack Kerouac, Colin MacInnes and John Kenney Toole used food.
From Confederacy of Dunces to Absolute Beginners and On The Road, Dan Saladino explores cult novels to find out how writers Jack Kerouac, Colin MacInnes and John Kenney Toole used food.
Authors have always used food and drink in their narratives to help develop plots, bring characters to life and give a sense of place but Dan chooses three novels with in which food and drink plays a very specific role.
In Jack Kerouac's On The Road, the "beat life" of the 1940's and 1950's turns out to be one of feast or famine. The book, a disguised autobiographical work based on his travel journals across America, contains some of the most delicious and rich descriptions of food, as well as mournful accounts of hunger and longing.
Colin MacInnes, the author of the novel Absolute Beginners, set in late 1950's London, uses brief food and drink references to reveal the lifestyle and mind-set of a teenage counterculture and early modernist movement. DJ Ed Piller helps explains the surprising significance of a smoke salmon sandwich.
And then there's A Confederacy of Dunces. A comic novel whose main character Ignatius has a legendary appetite for the junk food of New Orleans.
Last on
Two recipes from A Confederacy of Dunces Cook Book by Cynthia LeJeune Nobles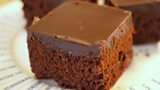 "Ignatius belched the gas of a dozen brownies trapped by his valve" 
-Ignatius, as he opens the door of his room to his mother, who berates him for wasting money on thing-a-ma-jigs
Triple Chocolate Belchless Brownies
Makes 24 brownies. 
No one knows the actual inventor of brownies. But it is certain that this perennial favorite of twentieth-century bakery shops was created in America, likely in Boston, and that the first recipe for a cake-like brownie appeared in the 1906 edition of The Boston Cooking-School Cook Book, edited by Fannie Merritt Farmer. 
INGREDIENTS:
8 tablespoons (1 stick) unsalted butter, plus 1 tablespoon½ cup canola oil
2 cups sugar
1 cup cocoa powder
1 teaspoon iodized salt
1 teaspoon baking powder
4 large eggs, at room temperature
¼ cup strong brewed coffee
2 teaspoons vanilla extract
1½ cups all-purpose flour
1¾ cups (10 ounces) semisweet chocolate chips
1 cup heavy cream
2 cups (12 ounces) bittersweet chocolate chips
METHOD:
1. Preheat oven to 350°F. Butter a 9x13-inch baking pan and set aside. 
2. Melt 1 stick butter and pour into a large bowl. Stir in canola oil, sugar, cocoa, salt and baking powder. Let cool 1 minute.
3. Add eggs, one at a time, stirring well after each addition. Add coffee, vanilla and flour and beat well until combined. Stir in semisweet chocolate chips.
4. Pour batter into prepared pan and spread top evenly. Bake 25-30 minutes, or until sides just begin to pull away. Cool completely in pan.
5. To make topping, boil cream in a medium saucepan. Remove from heat. Stir in bittersweet chocolate chips and cover until chocolate is melted. Stir with a spoon until smooth. Add remaining tablespoon butter and stir until starting to thicken, about 3 minutes. Spread over cooled brownies. Let stand at cool room temperature until topping is firm.
"I think that I shall have a macaroon or two. I have always found coconut to be good roughage."
               -Ignatius, purposefully picking around in a cake box from D. H. Holmes
Coconut and Macadamia Macaroons Dipped in White Chocolate
Makes 3 dozen.
The name macaroon derives from the Italian maccarone, meaning to crush or beat, referring to the crushed almonds Italian monks used to make their meringues. The recipe followed the Florentine noblewoman Catherine de Medici to France in 1533, when she married King Henry II. At the beginning of the twentieth century, pâtissier Pierre Desfontaines Laudurée joined two almond meringues and filled them with ganache, inventing the French-style macaroons that today are sold in limitless colors and flavors.
In the U. S., the most popular macaroon variety is coconut. A taste for this humble sweet started with Italian Jews, who took to the cookie because most versions of the time had no flour or leavening, and could be enjoyed during the eight-day observation of Passover.
The coconut itself holds a prominent place in New Orleans Mardi Gras festivities. In the 1940s, the Zulu Social Aid and Pleasure Club started throwing decorated coconuts to revelers during the group's annual Fat Tuesday parade. Unfortunately, injuries from tossed coconuts prompted lawsuits. So in 1988, Governor Edwin Edwards signed #SB188, the "Coconut Bill," that removes liability from any coconut handed from a Zulu float.
 INGREDIENTS:
4 egg whites
¼ teaspoon iodized salt
¾ cup sugar
¼ cup all-purpose flour
¼ teaspoon baking powder
1 teaspoon vanilla extract
½ teaspoon almond extract
14 ounces shredded, sweetened coconut
1 cup coarsely chopped macadamia nuts
1 package (12 ounces) high-quality white chocolate chips
1 tablespoon unsalted butter
METHOD:
1. Place rack in middle of oven and preheat oven to 325°F. Line a cookie sheet with parchment paper.
2. In a medium glass bowl, use a whisk or electric mixer to beat together egg whites and salt until thick and foamy, but not stiff. Stir in sugar, flour, baking powder, vanilla and almond extract.
3. Fold in coconut and macadamia nuts. Drop by tablespoons onto prepared cookie sheet. Bake until golden brown, 18-20 minutes. Cool completely on a rack.
4. Stirring constantly, melt white chocolate and butter in the top of a double boiler over barely boiling water. Remove chocolate from heat. Dip one end of each cooled macaroon in warm chocolate, shaking off excess. Dry on parchment or wax paper until chocolate is firm, about 30 minutes. Store in an airtight container up to 1 week.
Credit
| Role | Contributor |
| --- | --- |
| Presenter | Dan Saladino |
Broadcasts