Main content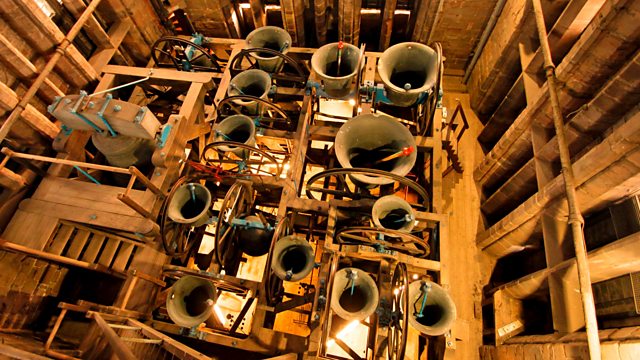 The Cathedral Church, Peterborough
Church bells from the Cathedral Church, Peterborough.
This week's Bells on Sunday comes from The Cathedral Church of St. Peter, St. Paul and St. Andrew, Peterborough. The tower holds a peal of 12 bells with the Tenor - which is tuned to E - weighing twenty one and a quarter hundredweight.
We hear now the eight heavier bells, cast by John Taylor of Loughborough in 1902, ringing part of a quarter peal of Julie McDonnell Bob Major.