Main content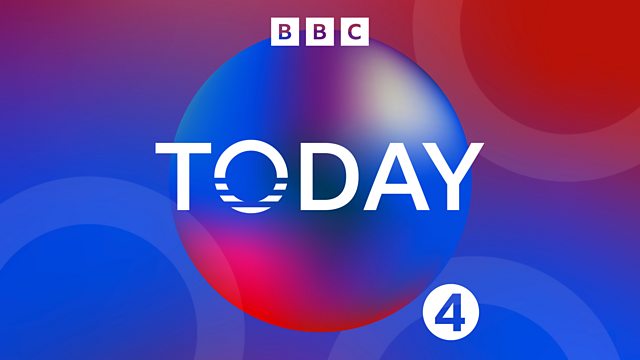 07/06/2017
Morning news and current affairs. Including Sports Desk, Weather and Thought for the Day.
Last on
Today's running order
0650
In a series called Off the Grid, throughout the general election campaign we've been following up on suggestions sent into this programme about issues that you think deserve more prominence. Today's Sanchia Berg reports on the latest issue – fly-tipping.
0655
How would internment of terror suspects work and will UKIP be able to reduce immigration to zero? John Bickley is UKIP's immigration spokesman.
0710
It's the last full day of a campaign that has seen the parties take radically different approaches to the business of trying to win this election. The BBC's Ross Hawkins reports from the road with Theresa May and Jeremy Corbyn.
0715
Countries like Saudi Arabia, Egypt, and the UAE have cut ties with Qatar, accusing it of support for Islamist militants and Iran. David Hunter is an energy analyst at Schneider Electric.
0720
Theresa May has said she will change human rights laws if they "get in the way" of tackling suspected terrorists. Damian Green is the work and pensions secretary.
0725
Is a resurgent Saturday night offering of The Voice, Britain's Got Talent and the X Factor harming the popularity of amateur dramatics? Michael Simkins is an actor and author.
0730
Theresa May said last week that Brexit was the "defining issue of the election". Was it? Gina Miller is a pro-EU campaigner who was behind a successful legal challenge over triggering Article 50 and John Longworth is former head of the British Chambers of Commerce who quit to campaign for Brexit.
0740
People will vote tomorrow in constituencies of all shapes and sizes across the country and we won't know what they have decided until the ballot boxes are gathered in and their votes counted. Today's special correspondent James Naughtie spent a final campaign day in one Highland seat with its own claim to fame - Ross, Skye, and Lochaber.
0750
The Home Office is coming under mounting pressure to explain how one of the London Bridge attackers was able to return to the UK despite being placed on a watch list. Colonel Tim Collins is a former SAS commander and Peter Taylor is a BBC Panorama reporter who has made numerous documentaries about terror and the intelligence services.
0810
Theresa May has said she will change human rights laws if they "get in the way" of tackling suspected terrorists. Labour say this is another manifesto U-turn, at almost the last minute of the campaign. Sir Keir Starmer is the shadow Brexit secretary.
0820
A host of showbiz names will join family and friends for a memorial service for the late Ronnie Corbett at Westminster Abbey on Wednesday. Charlie Higson is an actor, comedian and author.
0830
What's at stake in this election? Is it more than in previous elections? Laura Kuenssberg is the BBC's political editor, Sarah Smith is the BBC's Scotland editor and John Curtice is professor of politics at the University of Strathclyde.
0840
As our coverage of the election campaign itself draws to a close, we take a look back at the last seven weeks.
0850
On the final day of campaigning we've assembled a team of political journalists to reflect on the highs and the lows of the campaign. John Harris is a writer and film-maker for The Guardian, Tom Newton-Dunn is political editor for The Sun and Anne McElvoy is senior editor for the Economist.
All subject to change.
Broadcast