Main content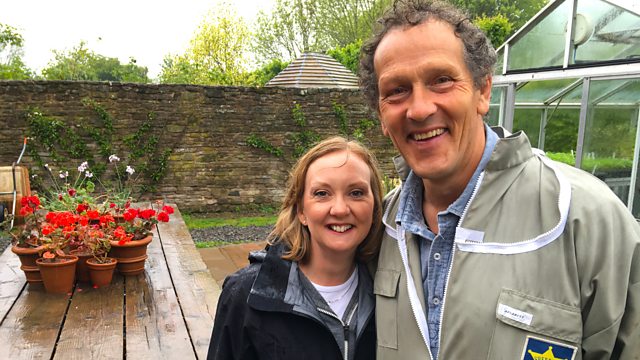 Gardeners' World, Letting fees, Self-help books
It's 50 years since Gardeners' World first hit our screens but how much influence has it really had? Our reporter went to meet Monty Don at his Longmeadow garden in Herefordshire.
It's been on our screens for 50 years and is something of an institution. But Gardeners' World is more than just a cosy end-of-the-week watch. What's shown on Friday night has a direct effect on what sells in garden centres on Saturday morning. Its various presenters have reflected our changing tastes in gardening, and our reporter Sam Fenwick has been given rare access to the garden of the current incumbent - Monty Don.
The three main parties have all pledged to ban letting agent fees in England if they win the General Election this Thursday. But letting agents say the costs will just be switched to landlords and then passed onto tenants. Tenants say there's no evidence of that in Scotland, where a ban is already in place. We'll hear both sides of the argument.
And - they guide us on everything from organising our sock drawers to increasing our will-power: sales of self-help books are growing as fiction falls. But what makes a bestseller? And have any of them worked for you?
Chapters
Letting Fees

Landlords warn rents could go up if the main parties carry out their campaign pledges

Duration: 07:59

Self Help Books

Why have some stood the test of time whilst others end up being shelved?

Duration: 05:39

Gardeners' World

How 50 years of Gardeners' World has influenced what we buy

Duration: 10:16

Tall Fashion

On the travails of being a fashion conscious, tall woman

Duration: 06:59

Mental Health

Professor Richard Byng on the help available for older people with mental health problems

Duration: 05:56

Discount Supermarkets

New research says one in every £7 will be spent at a discounter in the next five years

Duration: 01:16