Main content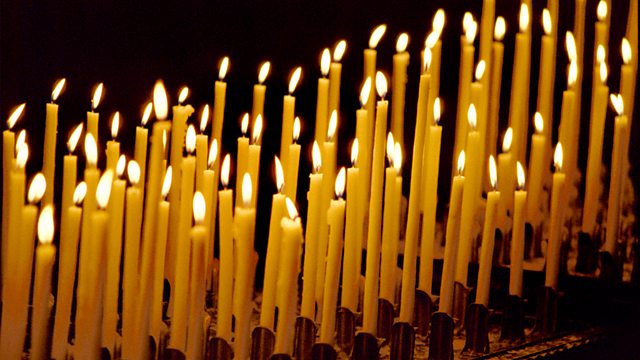 22/05/2017
Spiritual reflection to start the day with The Rev Neil Gardner, Minister of Canongate Kirk, Edinburgh.
Script
Good morning. Canongate Kirkyard on the Royal Mile has a number of graves of the great and the good who made a lasting impact in public life – the economist Adam Smith, Dugald Stewart, Professor of Moral Philosophy, and George Drummond, six times Lord Provost of Edinburgh and the driving force behind the building of the New Town. But many of the gravestones tell a more private story of local families who lived and died without ever making a lasting impact on wider society but nonetheless did their bit quietly and selflessly. Take the Simpson family, for instance, whose gravestone reflects the loss of two brothers in the First World War, one of them in the Gretna Green train disaster in May 1915, the 22nd May to be precise, 102 years ago this very morning. Drummer George Simpson had joined the 1st/7th Royal Scots, and was travelling with them to Liverpool to join a troop ship bound for Gallipoli, when their train collided with two others. Very quickly the old wooden carriages of all three trains were engulfed by a catastrophic fire and over 200 soldiers were killed instantly, among them Drummer George Simpson, aged 25. Remembering him today, and those who died with him, reminds us of all those who have risked and lost their lives on active service these last hundred years and more and of the debt of gratitude we owe each and every one.
Loving God, we give thanks for all those whom you have gathered from the storm of war into the peace of your presence, and give thanks especially for those we have known, and whose memory we treasure. May we be taught to live by those who learned to die. Amen.