Main content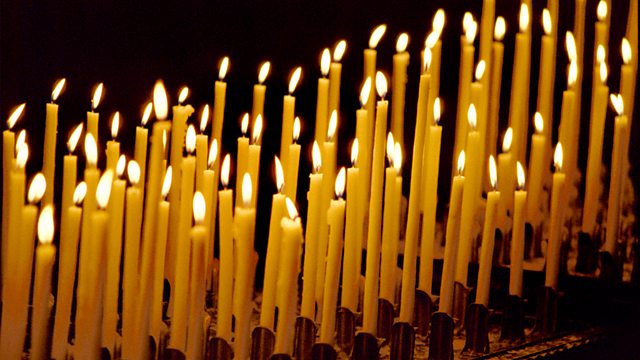 26/05/2017
Spiritual reflection to start the day with The Rev Neil Gardner, Minister of Canongate Kirk, Edinburgh.
Script
Good morning. Like nearly everyone who crosses the Forth Road Bridge by car or the Forth Bridge by train these days, I've been fascinated to watch the progress of the construction of the Queensferry Crossing, the new third bridge across the Firth of Forth now nearing completion. Some 2700 metres long it has three towers taller than 200 metres each and is technically a "cable-stayed" bridge built to a modern design using the very latest techniques and technologies. Now I'm neither a scientist nor an engineer and far from being able to understand the complexities of such a project, I can't even imagine how they knew where to start when the first squad turned up for work one morning by the shore. Obviously they knew exactly what they were doing, but I wonder if the disciples felt a little less clear the first morning after Ascension Day, when Jesus had finally left them and they were now on their own, looking to the future mindful of his final command to go out into all the world and make disciples of all nations, and wondering how on earth to make a start. Yet step by step, bit by bit, the work of the Church began, as hands were reached out and bridges built. To this day the Gospel challenges us to reach out to those on the margins of our society, the homeless and the hungry, the neglected and the rejected, to follow the example of Jesus and to fulfill his command.
God of all nations, your love is without limit and without end. Enlarge our vision of your redeeming purpose for all people and help us even today to reach out to someone in need and so build a bridge for your Kingdom, in Jesus' name. Amen.