Main content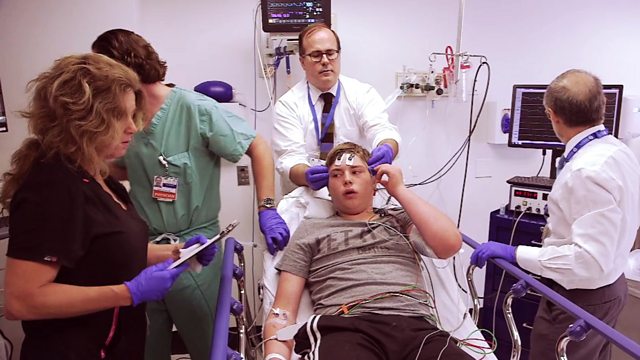 My Child, ECT and Me
Reporting on the growing number of children in America undergoing electric shock treatment - now known as electroconvulsive therapy.
Children in America are undergoing electric shock treatment in growing numbers. Now known as electroconvulsive therapy - or ECT - the controversial treatment is being used on severely autistic children who self-harm. The BBC has been given access to film a child being treated using ECT. Our World's Chris Rogers meets parents who say the treatment is helping their children, and the critics who say it is barbaric.
A warning that the following programme shows children self-harming and undergoing electroconvulsive therapy. Some viewers may find these images upsetting.