Main content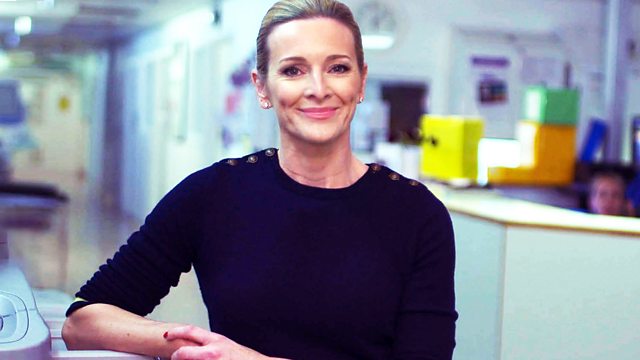 Tiny Tickers
Gabby Logan presents an appeal on behalf of Tiny Tickers, a national charity working to increase the detection rate of heart defects in children.
Gabby Logan presents an appeal on behalf of Tiny Tickers, a national charity working to increase the detection rate of heart defects in children. Gabby's brother was unaware he had heart defect and died when he was just 15. Even though around 5,000 babies leave hospital with a heart problem, less than half of those are detected prior to birth. Baby Tommy's symptoms weren't picked up by health professionals, and he tragically died at just 11 days old. Tiny Tickers work with sonographers to help early detection at the 20-week pregnancy scan in order to prevent deaths like this. Baby Rocco's heart defect was spotted during his mum Lisa's 20-week pregnancy scan, enabling him to have surgery as soon as he was born. That early detection saved his life.
Tiny Tickers
Tiny Tickers is the only national charity that works to improve the early detection, diagnosis and care of babies with heart conditions.
Every two hours a baby is born in the UK with a serious heart condition– it's the most common and most deadly congenital anomaly. Tiny Tickers' ambition is that no baby should ever die with an undetected heart defect, and we are doing something about it.
We provide specialist, on-site training in maternity hospitals to sonographers and health professionals. To date we've trained thousands of health professionals, benefiting hundreds of thousands of pregnant women.
We raise awareness with medical professionals and the public to provide a safety net for newborn babies who are sent home with an undetected heart condition – which is approximately 1000 babies a year. Our THINK HEART campaign increases public awareness of Congenital Heart Disease (CHD) and how to spot the signs of heart failure in babies, to ensure that a baby gets treatment as soon as he/she becomes symptomatic
We also support the families of babies with CHD through an exceptionally difficult time.
By donating to the BBC lifeline appeal you can help us train more sonographers who are working hard to spot these defects - so babies can get the life-saving treatment they need.
WEBSITE
FACEBOOK
TWITTER
INSTAGRAM
Gabby Logan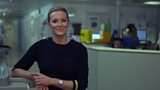 "Hi, I'm Gabby Logan, sports presenter. As well as sport, my other passion is health and an issue that is very personal to me is Congenital Heart Disease (CHD).
When I was 15, my brother died suddenly of an undetected heart defect; it devastated my family, I often think about him and miss him.
I wouldn't want any family to go through what we did which is why I am supporting Tiny Tickers. To detect heart defects and give babies the very best possible start in life.
Tiny Tickers give specialist training to sonographers to identify any problems with the heart at the 20 week scan, they also raise awareness of how to spot signs and symptoms of heart problems in babies.
So please give a donation today and together we can make sure babies with poorly hearts get the life-saving treatment they need."
Tommy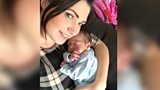 Natasha gave birth to Tommy on the 22nd January 2015.
She says, "He was beautiful and perfect, but his hands and feet were extremely cold. To raise his temperature, he lay on me for hours. Tommy didn't seem interested in feeds and slept unless I woke him. His colour had also started to change, from white/green to purple then to grey and he seemed to be slightly short of breath on occasion.
Every health professional we had met had given us answers to explain away his colour, his sleepiness, his lack of interest in feeding, his temperature and his shortness of breath. We knew instinctively something wasn't right but what could we do?
On the 2nd Feb 2015, Tommy started to cry and wouldn't settle. We tried everything to soothe him but nothing worked. As we got into bed that evening, his crying stopped but, as I looked down at him, he didn't look like he was breathing. I gently nudged him, but there was no reaction.
From there, our story becomes heart breaking and I will simply say that Tommy was unable to be saved. I can never explain to someone the pain of losing your baby. It's a pain nobody wants to imagine or ever feel."
A post-mortem showed that Tommy died of a heart condition known as Transposition of the Great Arteries, which, if diagnosed, might have been corrected in surgery; using a procedure offering a 99% rate of recovery.
Rocco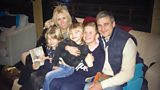 At the twenty-week pregnancy scan Lisa and Jon discovered that their third child, Rocco, had a heart defect.
Lisa says, "I clung on to the hope that, although extremely serious (Transposition of the Great Arteries), the condition was fixable. The fact that our little one's heart defect had been detected prior to birth, meant that he would be in the best possible place and receive the best possible care.
I gave birth to a little boy and it was immediately obvious, that he was very ill. At just 6 days old, our baby boy had open-heart surgery.
The operation took nearly 7 hours. The longest 7 hours of my life. The surgery had gone better than expected. His colour changed and, hour by hour, more tubes were taken out of his little body. It was like a miracle unfolding. It was at this point we felt we could name him. Rocco, Rocco after the patron saint of health.
Rocco is now 3 years old and a wonderful little boy. I have no doubt that his 20-week sonographer saved his life."
Credits
| Role | Contributor |
| --- | --- |
| Presenter | Gabby Logan |
| Director | Deborah Williams |
| Producer | Sandy Smith |
| Executive Producer | Sandy Smith |