Main content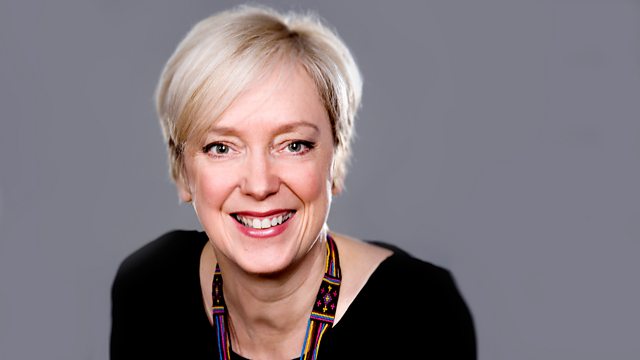 Laura Fraser from Breaking Bad, Better Call Saul and The Missing, plus Colm Toibin on his new novel, House of Names
Colm Toibin talks about his new novel, House of Names, plus Denise Mina reads from a story she wrote inspired by Edinburgh Castle as Janice discusses art inspired by the capital.
Laura Fraser talks about her incredible acting career including Breaking Bad, Better Call Saul, The Missing, and many more films and TV series ahead of starring in new ITV drama series The Loch.
Colm Toibin talks about his latest novel.
James Crawford and Denise Mina talk about the new Bloody Scotland anthology.
Denise has contributed a story inspired by Edinburgh Castle, so discusses art inspired by Edinburgh with Luke Pell, whose project In the Ink Dark collects and explores - people from Edinburgh's - experiences of loss and landscape, memory and materiality through dance, design and poetry and Hugh Buchanan, whose paintings celebrate 250 years of Edinburgh's New Town.
For this week's Tuesday Review, Anne Ellis, Pasquale Iannone and James Crawford talk about Series 3 of Poldark, a short season of films by lesser-known French-Scottish filmmaker Jacques Becker that starts at Edinburgh Filmhouse next week, Les Nus by J.D. Fergusson and the other exhibits currently on display at the Glasgow Hunterian museum, and Alt-J's album RELAXER.