Main content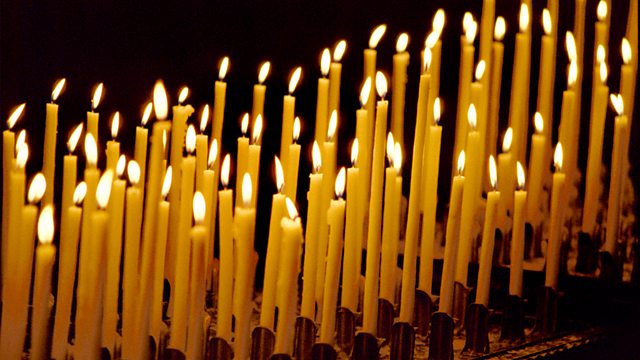 03/06/2017
A reading and a reflection to start the day with the Rev'd Dr Stephen Wigley, Chair of the Wales Synod of the Methodist Church.
Last on
Script:
Good morning. There's nothing quite like being in Cardiff on match day; with the stadium so close to the city centre, the surrounding streets and arcades filled with bars and cafes to entertain the crowds, it all makes for a quite unique atmosphere. And this evening, there's quite a match in store, the Champions League Final between two giants of European football, Real Madrid and Juventus, which means that there will be much Spanish and Italian added to Cardiff's usual cosmopolitan mix of languages.
Along with the excitement and anticipation, it's fair to say that there's also some apprehension. Recent terrorist attacks mean there will be a significant security presence about, as the authorities seek to ensure that the whole event passes off peacefully and without incident. In some ways the apprehension is not dissimilar from that in Jerusalem on the first Pentecost, which Christians will be celebrating this Sunday; with crowds of pilgrims gathered in Jerusalem to celebrate the festival, the followers of Jesus unsure as yet how to react to news of his death, resurrection, and ascension, and the authorities uncertain how all this would play out.
The Acts of the Apostles records what happened next; the coming of the Holy Spirit like a mighty wind empowering the Apostles to go out and address the crowds outside. The amazing thing is that they were able to be heard; that across this diverse crowd, each was able to hear and understand them as if speaking in their own tongue. Well, I hope that the crowds will be celebrating peacefully in the universal language of football this evening; but I also hope that we learn better how to listen and speak in God's universal language of love, which is the gift of his Holy Spirit.
Heavenly Father, Your Spirit comes to draw people together in a divided world; teach us how to listen and learn so we may grow in understanding and become peace-makers in your kingdom; for Christ's sake, Amen.

Broadcast