Main content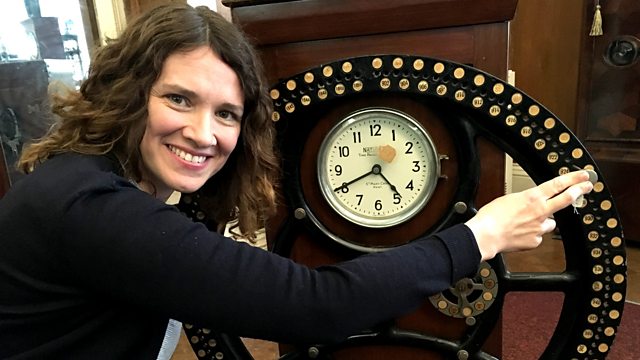 Clocking On
Documentary. Professor Emma Griffin looks back at the Industrial Revolution to discover how British workers became tied to the clock.
Professor Emma Griffin explores how British workers became tied to the clock.
Before industrialisation, workers were accustomed to a loosely regulated working week, influenced more by daylight hours and the agricultural cycle than by the time on the face of a clock. Indeed, most people didn't own a watch and managed all aspects of their lives without reference to official time.
During the Industrial Revolution, British workers became tied to the clock in a way they never had before. Emma visits Quarry Bank Mill in Cheshire to discover how 19th century factory owners extracted a long and regular working week from a workforce accustomed to a much more loosely regimented working pattern. She examines how the new technologies of the railways, telegraphs and radio gradually extended a new concept of clock-based time to the population at large. And she visits the Royal Observatory at Greenwich to understand how their precision clocks, which for centuries had been specialist scientific equipment of use only to astronomers, were pressed into service as the regulator of the nation's workforce. Finally, Emma sheds light on our ever-changing relationship to time and how new concepts altered the human experience of work and rest.
Humans have always tried to measure time, but the importance of this task stepped up a gear during the 19th century. Now it was about controlling a workforce. And in today's economic climate of zero hours contracts and increasingly casualised employment, Emma argues this fundamental relationship between time and control is as important as ever.
Producer: Melissa FitzGerald
A Blakeway production for BBC Radio 4.
Last on
Workers have become increasingly unable to escape the clock.
Broadcasts