Main content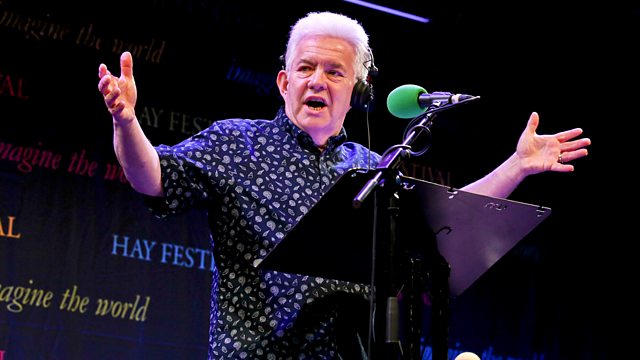 The Verb at Hay Festival
Ian McMillan with the word cabaret from the BBC tent at Hay Festival, with novelist Elizabeth Strout, poet Owen Sheers, children's author Judith Kerr and novelist Hari Kunzru.
This week The Verb is coming from the BBC Tent at Hay Festival. Joining Ian are...
Elizabeth Strout is the Pulitzer Prize winning author of 'Olive Kitteridge' (Penguin). Her latest book is 'Anything is Possible'.
Owen Sheers is a poet and playwright and the presenter of the BBC 4 series 'A Poet's Guide to Britain'. His film poem 'The Green Hollow', originally broadcast on BBC 1 Wales commemorates the 50th anniversary of the Aberfan disaster.
Judith Kerr is the author of the beloved children's books 'The Tiger Who Came to Tea' and 'When Hitler Stole Pink Rabbit' as well as the 'Mog' series. Judith looks back across her whole career, and on her relationship with her father (who was a German writer and theatre-critic), as well as reading from her new book 'Mr Cleghorn's Seal' (Harper Collins).
Novelist and Journalist Hari Kunzru has just published 'White Tears' (Hamish Hamilton), a literary thriller infused with the language of sound, set in the world of New York's modern-day record collectors.
As well as our guests, Hereford College of the Arts will be collecting examples of language passed up and down the generations, to be illustrated and used as part of the programme.
Presenter: Ian McMillan
Producer: Faith Lawrence.
Judith Kerr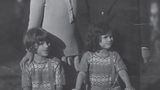 Judith Kerr's new book is 'Mr Cleghorn's Seal', and as Judith explains, the rather improbable story of a man who keeps a pet seal on his balcony is actually based on her father's own unusual pet…
Elizabeth Strout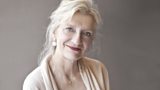 'Anything is Possible' by Elizabeth Strout, extends and explores the world she wrote about in her novel 'My Name is Lucy Barton'. Elizabeth tells us how she learnt the art of small town people watching from her mother.
Hari Kunzru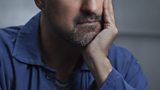 When Hari Kunzru moved to New York, he decided to understand it through sound, first by keeping a diary, then by recording audio. Hari tells Ian that this process was the starting point for his new novel 'White Tears'.
Owen Sheers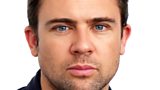 Owen Sheers explains the process behind writing his film-poem 'The Green Hollow', which he wrote after many hours of interviews with those affected by the Aberfan disaster, and examines the relative importance of his Welsh identity, and the value of being an outsider to the project.