Main content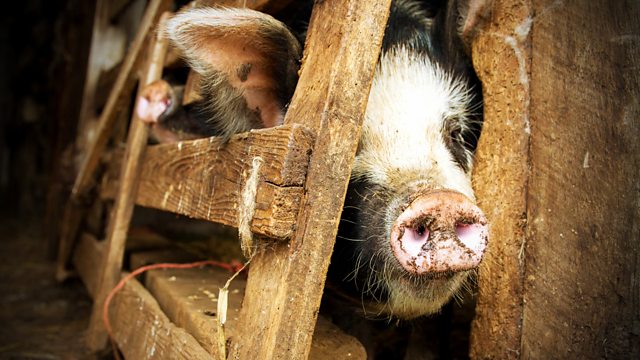 30/05/2017
Tony will not be easily won over, and Kirsty regrets being impressed.
Justin arrives at Bridge Farm with a proposition for Pat and Tony. He wants to build a small, tasteful housing development in Ambridge. The village is crying out for new blood and affordable housing. He has his eye on a field at the edge of their land. Tony is opposed to selling. That particular field was what first prompted them to commit to organic farming. When Justin points out that the site would be worth £1m, pending planning permission, Pat promises to discuss it with the whole family.
Helen and Kirsty take Henry and Jack for a picnic. Kirsty is concerned about the prospect of an intensive pig unit. She sees now that Borchester Land's sponsorship of a forestry contractor for the Millennium Wood is just a sweetener. Helen agrees that keeping pigs inside is horrible. The first step will be for Kirsty to make a speech raising awareness at the next Parish Council meeting.
As Helen brings home news of the pig unit proposal, Pat and Tony admire the flowers at the site of Justin's proposed development. The money would be a great help, but this place represents everything they have achieved over thirty years. Tony feels like Justin is trying to take over the whole village.
Countryside Insights from The Archers