Main content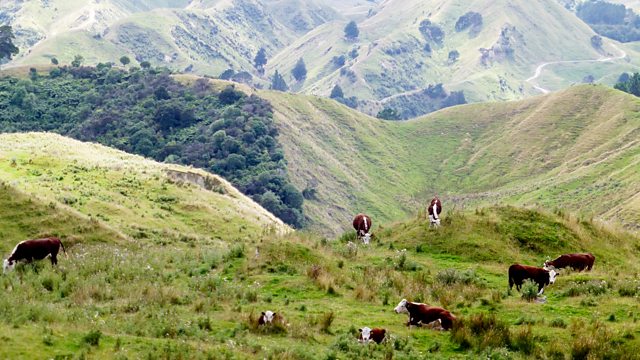 Farming without Subsidies
How do New Zealand farmers survive without the kind of subsidy British farmers expect? Nancy Nicolson meets the Morrison family of North Island to find out.
In an year when trade deals and the future of farm support are at the front of British farmers' minds, Nancy Nicolson travels to New Zealand to hear from one ambitious producer about how farming for the market has been second nature for Kiwis, ever since farm subsidies were removed by their Government in the 1980s.
Will Anderson is the sixth generation to farm lush flat land near Palmerston North in North Island, but he's the first of the Morrison family to expand the business into hill land where he now runs sheep and Hereford cattle - the seed stock for the finishing business further down the hill .
He is investing heavily because he is confident about the future. And he says he is proud that he farms in the free market where efficiency is paramount.