Main content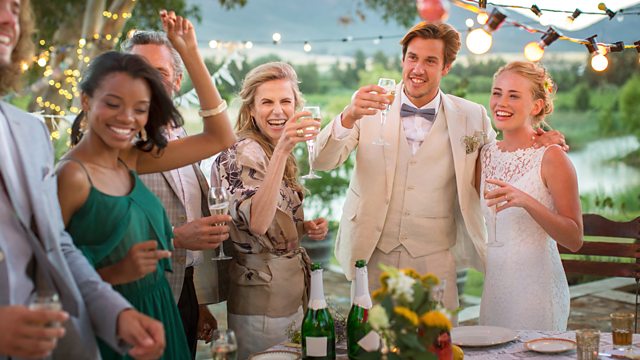 Credits for care; Wedding gifts; M&S
Would you care for an elderly person now, so you can get the same care later? How wedding gifts are changing. M&S chief executive, Steve Rowe.
Would you be willing to give up an hour or more of your time each week to care for an older person? Give & Take Care offers credits for care that you can 'cash in' for your own care when you need it later in life.
M&S saw its profits fall last year by almost two thirds. The company is closing thirty stores and converting forty five more to food only. Today M&S is talking about how it wants to support local communities with tea parties, walking clubs and café events to help reduce stress. Chief executive, Steve Rowe speaks to our presenter Shari Vahl.
How wedding gifts are changing. The traditional list of household items such as toasters and bed sheets is giving way to requests for cash, outdoor pizza ovens and high-spec cameras. We learn how retailers are responding to the change.
If you use Paypoint for bills, we hear why it may be disappearing from your local convenience store.
Chapters
Store First Ltd

Shari Vahl reports on storage company Store First Ltd

Duration: 07:03

Steve Rowe

The Chief Exec of M&S on the launch of their Community Transformation Programme

Duration: 06:35

Wedding Guests

Jay Unger reports on the cost of being a wedding guest

Duration: 07:09

Paypoint

From 2 June convenience stores with Paypoint machines face 300% increase in costs

Duration: 03:58

Give and Take Care

A scheme that pays carers in credits that can be used for their own care later in life

Duration: 08:35

PIP Update

Company director in PIPs scandal opens up new cosmetic procedure company

Duration: 05:08