Main content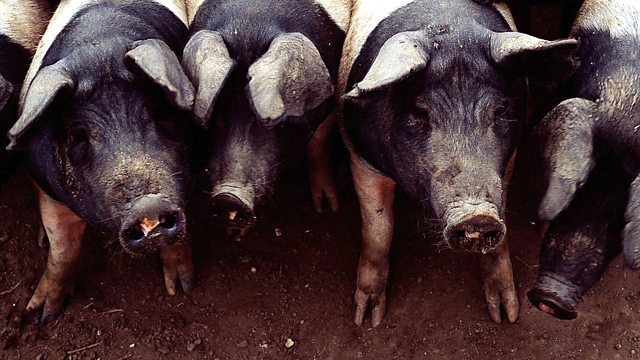 Politics, Food Waste, Bath and West Show
Farming Today continues its series of political interviews, talking to Ukip and the Liberal Democrats. Plus the Prime Minister's visit to the Royal Bath and West Show.
Continuing a week-long series of interviews with the agriculture spokespeople from the main political parties, Sybil Ruscoe talks to Stuart Agnew from UKIP and Kate Parminter of the Liberal Democrats.
We're at the Royal Bath and West Show in Somerset, where on the opening day of the event the Prime Minister paid a visit. Does it mean that agriculture is being taken more seriously in this election? Sally Challoner asks farmers at the show what they think.
And we find out about new targets which aim to help reduce the amount of food which never even makes it off the farm, and ends up in landfill instead.
Presented by Sybil Ruscoe and produced by Emma Campbell.