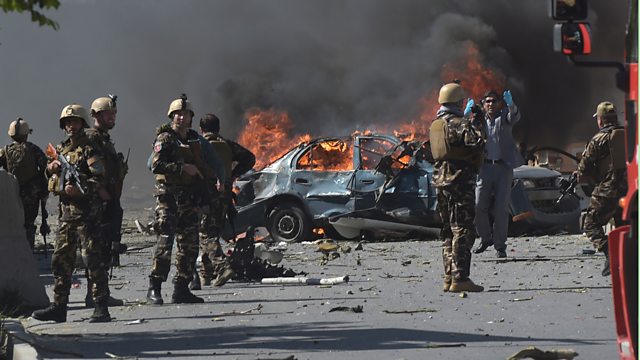 Afghanistan's deadliest bomb attack for nearly a year
At least ninety people have been killed in Kabul.
Theresa May has been criticised by other party leaders during tonight's BBC election debate, after she refused to take part.
Reports that Donald Trump is pulling out of the Paris climate change agreement.
And we profile Leo Vardakar, the man most likely to be the next Irish Prime Minister.
(picture: Afghan security forces at site of a car bomb attack in Kabul; credit - Shah Marai, Getty Images).
Last on