Main content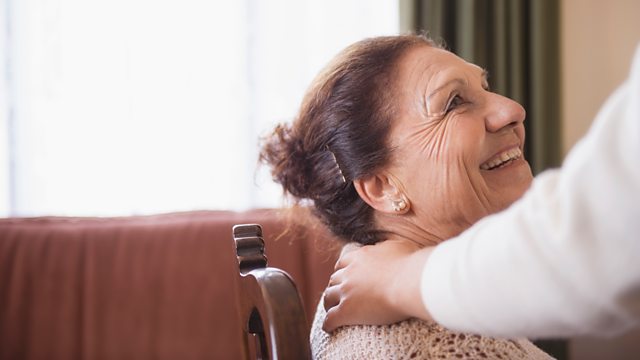 Dementia research; Flood damage; Department stores
Why some people get dementia and others don't. Eighteen months after Storm Desmond, the people who still haven't returned to their homes. The future of department stores.
Dementia is now the leading cause of death in England and Wales. Alzheimer's Disease is thought to account for 70% of all cases of dementia and is predicted to affect many more of us, as we live longer and healthier lives. But how much understanding do we have of why some people suffer and others don't, and what can be done to prevent it? The neuroscientist Joseph Jebelli has written a book, In Pursuit of Memory, which explores the history of dementia and where we've reached in the quest for a cure.
In early December 2015 Storm Desmond brought severe gales and heavy rainfall to southern Scotland, the north of England, Wales and Northern Ireland. Thousands of flooded homes were evacuated and power was lost across large parts of the north of England. But eighteen months on, some people still haven't been able to return to their homes. We hear one woman's experience as she struggles to make her flood-damaged home habitable. A national charity that supports flood victims tells us that many people have been unable to get the help they need.
For many years the great department stores represented the peak of retailing but now questions are being asked about whether they have a future at all. Last month Debenhams announced they are to close ten stores. Over the next five years Marks and Spencer have said they could potentially close thirty, and earlier this year family owned department store Fenwick closed one of its eleven shops because of competition from online shopping. We examine what the future might hold for the UK's department stores, what they need to do to survive, and what their place could be in the retail landscape of the future.
Presenter: Shari Vahl
Producer: Jonathan Hallewell.
Chapters
Gravity Child Care

A UK company which took investment is being accused of failing to honour promises

Duration: 08:38

Accidental Bank Transfer

The banking industry is considering new safeguards to protect us from our own mistakes

Duration: 05:45

British Airways

David Learmount discusses the IT issues with British Airways

Duration: 02:53

Department Stores

Samantha Fenwick looks at the traditional department store

Duration: 09:23

Dementia Research

How much understanding do we have of dementia?

Duration: 05:55

Storm Damage

18 months since Storm Desmond some people are still not back in their homes

Duration: 04:22