Main content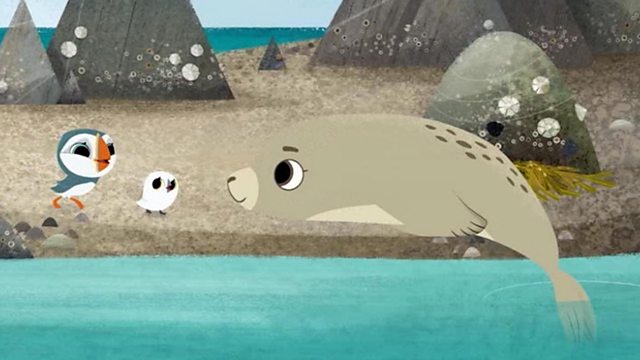 Tha faoileag bheag feumach air cobhair. Preschool animation. Oona and Baba rescue a baby seagull that is caught up in twine.
Tha Baba a' sealltainn g' eil e fàs a cheart cho comasach ri càch nuair a chuidicheas e faoileag bheag a chaidh a glacadh am measg sreang iasgach air an tràigh.
Baba helps rescue a baby seagull caught up in fishing twine on the beach, proving that he is now as capable as his older sister and friends.