Main content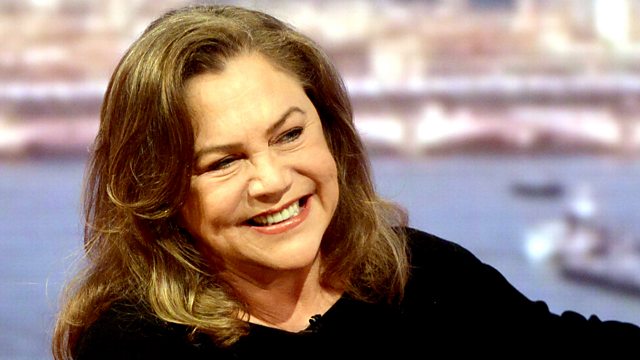 Femmes Fatales
From New York, screen siren Kathleen Turner celebrates the enduring mystique of the film noir femme fatale.
Recorded on location in Manhattan, screen siren Kathleen Turner celebrates the enduring mystique of the femme fatale.
Turner, who famously played the husky-voiced femme fatale Matty walker in the steamy thriller Body Heat, traces the history of the Femme Fatale in cinema and in film noir where she was so often a central character.
Film noir always come to the fore during moments of deep cultural anxiety. And the character of the femme fatale shines a revealing light on the role of women in society and the relationship between the sexes.
It was towards the end of the Second World War that noir first emerged as a style of filmmaking. These were gritty thrillers that exposed the dark underbelly of the American Dream. In films such as Double Indemnity, Out Of The Past and The Postman Always Rings Twice, the femme fatale was the intelligent but heartless seductress who entrapped the male protagonist, for her own murderous and financial gain.
In the late 70s and early 80s, America experienced another moment of deep cynicism following the Vietnam war and filmmakers returned to film noir, with Kathleen Turner's Matty Walker as the ultimate neo noir femme fatale character in Body Heat. These films, not content with the racy innuendo of 1940s noir, shocked and thrilled audiences with explicit sex scenes. But through her typical tough dame talk, Matty Walker also draws attention to the underestimation of women by men.
With contributions from Eddie Muller (President of the Film Noir Foundation), Professor Ellis Cashmore and Nick James (Editor of the BFI's Sight and Sound magazine), Kathleen introduces standout performances from Lauren Bacall, Barbara Stanwyck, Rita Hayworth, Joan Crawford and Lana Turner.
The film noir femme fatale was a wonderfully meaty role for an up-and-coming Hollywood actress, such as British star Peggy Cummins. Now 91, she reflects on her role as the femme fatale in Joseph H. Lewis' Gun Crazy about an ambitious fairground sharp-shooter who goes on a bank robbing spree with her trigger-happy husband.
Julie Grossman (author of Rethinking The Femme Fatale in Film Noir) argues that we make blithe and easy reference to femmes fatales without considering their social and psychological context. Many 1940s femmes fatales in film noir were deeply interesting characters who felt trapped, bored or led deeply unfulfilling lives.
Kathleen argues that, despite great advances in gender equality since the 1940s, the femme fatale will always be relevant "because men will always be terrified of women."
Producer: Victoria Ferran
A Just Radio production for BBC Radio 4.