Main content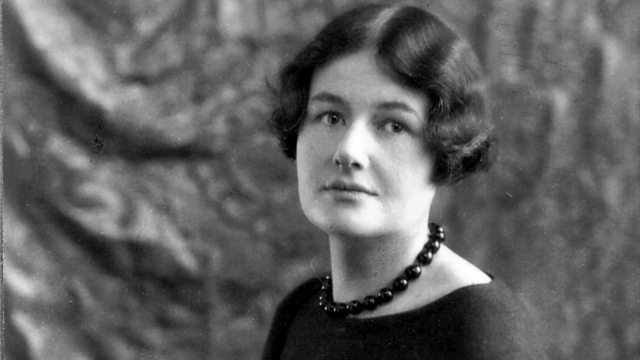 Donald Macleod explores the period when Rebecca Clarke's fame as a composer and performer was rising: the 1920s.
Donald Macloed explores the period when Rebecca Clarke's fame as a composer and performer was rising, in the 1920s
Rebecca Clarke was one of the leading viola-players of her generation and composed over one hundred works, many for her own instrument. In 1912 and aged only twenty-five, Sir Henry Wood engaged Clarke to play in his Queen's Hall Orchestra, and from then on she also performed with such luminaries as Pablo Casals, Jascha Heifetz and Myra Hess in orchestral and chamber settings. Clarke was at the pinnacle of music making both in the UK, and also giving concerts as she toured around the globe. Arthur Rubenstein called her 'the glorious Rebecca Clarke'. As a composer, her viola sonata has stayed firmly in the repertoire yet few other works are remembered today, despite at one point having three publishers negotiating to publish her works. Donald Macleod is joined by Christopher Johnson who married into Clarke's family, and also Ian Jones, Deputy Head of Keyboard at the Royal College of Music, to lift the veil on this once highly regarded performer and composer.
The 1920s was a period in which Rebecca Clarke was very active as both a composer and performer. Clarke kept diaries between 1919 and 1933, and although these documents tell us little about her composing activities, we do get a glimpse of how hard she was working to promote herself including finding publishers and performance opportunities. In the wake of the success of her viola sonata, Clarke was still primarily living in London, and then came another milestone in her compositional output, the Trio for violin, cello and piano, composed not long after the death of her father. This work was premiered at the Wigmore Hall, with Myra Hess as one of the performers. Rebecca Clarke also knew many other composers from the time including Holst, Ravel, Bartok and Bax, and it's in her single-movement string quartet that we can hear her interest in Debussy and French Impressionism.
Epilogue
Justin Pearson, cello
Ian Jones, piano
Chinese Puzzle
Kenneth Martinson, viola
Christopher Taylor, piano
The Seal Man
Sarah Walker, mezzo-soprano
Roger Vignoles, piano
Trio for violin, cello and piano
The Bekova Sisters
String Quartet (Comodo e amabile)
Flesch Quartet
Sleep
Mark Dobell, tenor
Timothy Mirfin, baritone
Jeremy Bines, piano
Producer Luke Whitlock.
Last on

Music Played
Rebecca Clarke

Epilogue

Performer: Justin Pearson. Performer: Ian Jones.

Dutton: CDLX7105.
Dutton.
9.

Rebecca Clarke

Chinese Puzzle

Performer: Kenneth Martinson. Performer: Christopher Taylor.

Centaur: CRC2847.
Centaur.
5.

Rebecca Clarke

The Seal Man

Performer: Roger Vignoles. Singer: Sarah Walker.

Rebecca Clarke

Trio for piano and strings

Ensemble: Bekova Sisters.

Chandos: CHAN9844.
Chandos.
1.

Rebecca Clarke

String Quartet movement (Comodo e amabile)

Ensemble: Flesch Quartet.

Dutton CDLX7132.
Dutton.
5.

Rebecca Clarke

Sleep

Performer: Jeremy Fisher. Singer: Mark Dobell. Singer: Timothy Mirfin.
Broadcasts