Main content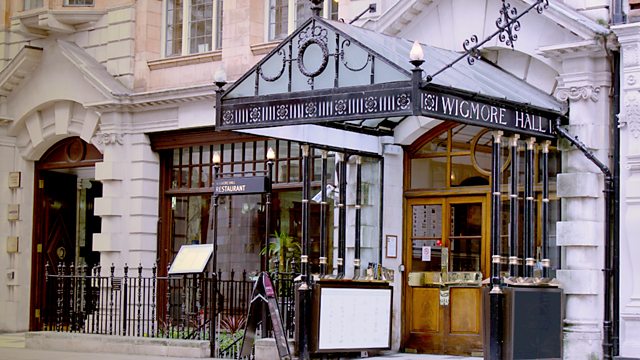 Wigmore Hall Mondays: Zemlinsky Quartet
Live from Wigmore Hall in London, Ian Skelly presents a concert by the Zemlinsky Quartet. Zemlinsky: String Quartet No 1 in A, Op 4. Janacek arr Krystof Maratka: Mladi (Youth).
Live from Wigmore Hall, London
The Zemlinsky Quartet play Zemlinsky and Janáček
Ian Skelly presents this BBC Radio 3 Lunchtime Concert in which this leading Czech String Quartet play an arrangement of Janáček's wind sextet Mládí (Youth) and the First Quartet by the twenty five year old Alexander Zemlinsky which so impressed Brahms.
Presented by Ian Skelly
Alexander Zemlinsky: String Quartet No.1 in A major Op. 4
Leoš Janáček: Mládí 'Youth' (arr. Kryštof Maratka)
Zemlinsky String Quartet.