Main content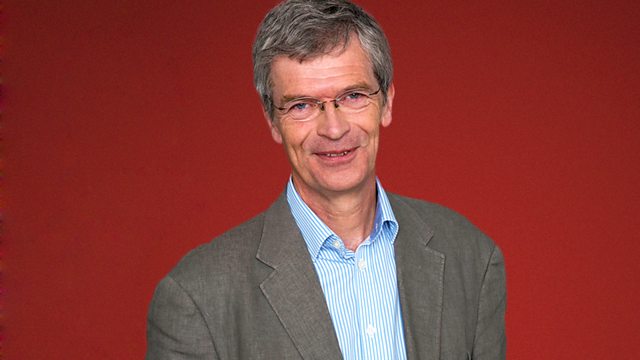 27/05/2017
Two sides of the tenor saxophonist Sonny Rollins are on show in this week's selection from listeners' requests in all styles of jazz, as Alyn Shipton picks from your emails and postcards asking for favourite jazz tracks.
Performers:
Artist  Shorty Rogers
Title  The Pesky Serpent
Composer Giuffre
Album  Four Classic Albums
Label  Avid
Number  1041 CD 1 Track 19
Duration  2.43
Performers: Shorty Rogers, t; Milt Bernhardt, tb; John Graas, frh; Gene Englund, tu; Art Pepper, as; Jimmy Giuffre, ts; Hampton Hawes, p; Joe Mondragon, b; Shelly Manne, d. Jan 1953

Artist  Humphrey Lyttelton
Title  Bad Penny Blues
Composer Lyttelton
Album  1955-56
Label  Lake
Number  238 CD 2 Track 11
Duration  2.46
Performers: Humphrey Lyttelton, t; Johnny Parker, p; Jim Bray, b; Stan Greig, d. 20 April, 1956.

Artist  Sonny Rollins
Title  You Don't know What Love Is
Composer Raye / De Paul
Album  Sax Symbol
Label  Proper
Number  Properbox 124 CD 3 Track 6
Duration  6.30
Performers Sonny Rollins, ts; Tommy Flanagan, p; Doug Watkins, ts; Max Roach, d. 22 June 1956.

Artist  Miles Davis
Title  Milestones
Composer Davis
Album  Miles Davis / John Coltrane Complete Columbia Recordings
Label  Columbia
Number  65833 CD 3 Track 3
Duration  5.47
Performers: Miles Davis, t; Cannonball Adderley, as; John Coltrane, ts; Red Garland, p; Paul Chambers, b; Philly Joe Jones, d. 4 Feb 1958.

Artist  Duke Ellington
Title  Lotus Blossom
Composer Strayhorn
Album  And His Mother Called Him Bill
Label  RCA
Number  74231851512 Track 19
Duration  4.55
Performers: Duke Ellington, p; Harry Carney, bars; Aaron Bell, b. 1 Sep 1967

Artist  Simon Spillett
Title  Oleo
Composer Rollins
Album  Sienna Red
Label  Woodville
Number  Track 10
Duration  3.42
Performers: Simon Spillett, ts; John Critchenson, p; Andrew Cleyndert, b; Spike Wells, d. 2007.

Artist  Pete Oxley and Nicolas Meier
Title  Riversides
Composer Meier
Album  Colours of Time
Label  MGP
Number  CD09 CD 2 Track 4
Duration  5.14
Performers Pete Oxley and Nicolas Meier, g; Raph Mizraki, b; Paul Cavacuiti, d. 2016

Artist  Vic Dickenson
Title  Old Fashioned Love
Composer Mack, Johnson
Album  Five Classic Albums Plus
Label  Avid
Number  1073 CD 2 Track 1
Duration  9.31
Performers: Shad Collins, Ruby Braff, t; Ed Hall, cl; Vic Dickenson, tb; Sir Charles Thompson, p; Steve Jordan, g; Walter Page, b; Jo Jones, d. 29 Nov 1954

Artist  Duke Ellington / Johnny Hodges
Title  Royal Garden Blues
Composer Williams
Album  Back to Back
Label  Avid
Number  1157 CD 1 Track 7
Duration  5.22
Performers: Harry Edison, t; Johnny Hodges, as; Duke Ellington, p; Les Spann, g; Sam Jones, b; Jo Jones, d.20 Feb 1959.

Artist  Gerry Mulligan / Ben Webster
Title  Chelsea Bridge
Composer Strayhorn
Album  Gerry Mulligan Meets Ben Webster
Label  Masterworks
Number  21349 Track 1
Duration  7.23
Performers Gerry Mulligan, bars; Ben Webster, ts; Jimmy Rowles, p; Leroy Vinnegar, b; Mel Lewis, d. 3 Nov 1959