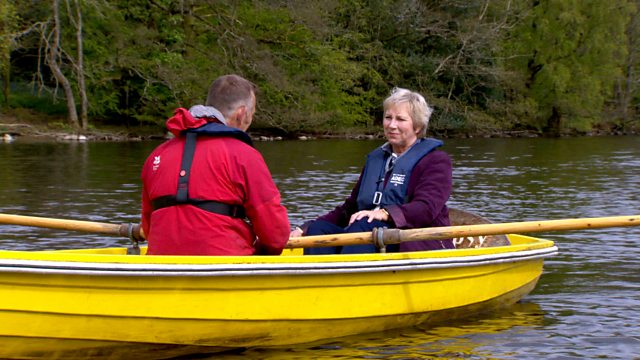 The National Trust
Pam Rhodes explores how a tiny island in the Lake District inspired a Victorian clergyman to become one of the founders of the National Trust.
Music:
O Jesus I Have Promised from All Saints Church, Ecclesall
For the Fruits Of His Creation from St Ninian's Cathedral, Perth
Bring Us Closer by Manchester Inspirational Voices
It Is a Most Wonderful Thing from St Aidan's Church, Leeds
Sweet Is the Work from St German's Church, Cardiff
A Living Prayer by Ward Thomas
Lord, For the Years from All Saints Church, Cheltenham.
Last on
Stories
The Foundation of The National Trust
Dave Almond discusses about how the private sale of Grasmere Island in 1893 helped inspire Canon Hardwicke Rawnsley to join with Octavia Hill and Sir Robert Hunter to establish The National Trust. Elaine Taylor talks about how Canon Rawnsley's faith influenced his love of the natural world.
Olwyn Barber - Chorister
Reverend Kate Bottley meets Olwyn Barber who has been singing in her church choir for 70 years.
Norman Nicholson
Norman Nicholson was born in the former iron-mining town of Millom, on the edge of the Lake District in Cumbria in 1914. He lived in the town until his death in 1987, with the exception of two years in his teens when he was sent to a sanatorium in Hampshire to recover from tuberculosis - an event which shaped his subsequent life. It is this very rootedness in Millom that is the strength of Nicholson's poetry. His intimate knowledge of the town and its people, and the surrounding landscape gives his poems their subject matter and force.
Credits
| Role | Contributor |
| --- | --- |
| Presenter | Pam Rhodes |
| Presenter | Kate Bottley |
| Executive Producer | Dave Stanford |
| Series Producer | Matthew Napier |