Main content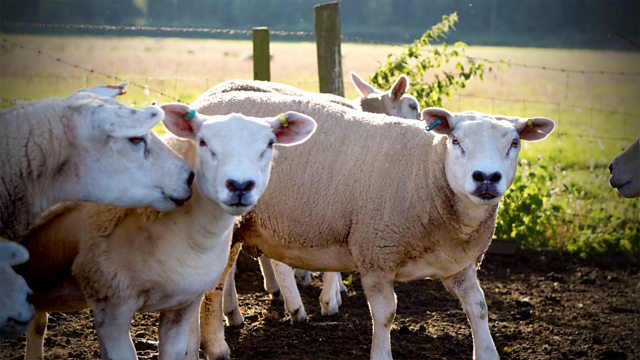 26/05/2017
Justin sets out his stall, and Brian is made to bear the load.
Excited Lynda shares with Jennifer details of her trip to Florence. The only drawback is that she needs a caretaker Speedwatch co-ordinator. Reluctant Jennifer agrees to the job, and lets Brian know he's in for it too. It's non- negotiable.
Justin moots the idea of intensive pig farming to Brian, to reinvigorate Berrow Farm. Brian's in favour. With the infrastructure already in place, and a good potential return on capital, they have a strong case to take to the Borchester Land board. Jennifer's sure she's not taking the flak this time round.
Lynda and Neil spot a speeding vehicle whilst on duty, but fudge the number plate and miss recording it. Neil reports his surprise at the quarter peal organised by Chris for his birthday, with a celebration afterwards. He was more than happy on the night itself - he and Susan stayed in and had chilli.
Justin finds Lilian looking through the CVs of candidates for his PA post. He's selected two for interview. He's enthused anew at getting Berrow back in use. He thanks Lilian for restoring his self-belief. He feels this is only the start for Ambridge.
Credits
| Role | Contributor |
| --- | --- |
| Writer | Adrian Flynn |
| Director | Rosemary Watts |
| Series Editor | Huw Kennair-Jones |
| David Archer | Tim Bentinck |
| Ruth Archer | Felicity Finch |
| Pip Archer | Daisy Badger |
| Josh Archer | Angus Imrie |
| Kenton Archer | Richard Attlee |
| Jolene Archer | Buffy Davis |
| Helen Archer | Louiza Patikas |
| Tom Archer | William Troughton |
| Brian Aldridge | Charles Collingwood |
| Jennifer Aldridge | Angela Piper |
| Lilian Bellamy | Sunny Ormonde |
| Neil Carter | Brian Hewlett |
| Justin Elliott | Simon Williams |
| Rex Fairbrother | Nick Barber |
| Toby Fairbrother | Rhys Bevan |
| Ed Grundy | Barry Farrimond |
| Kirsty Miller | Annabelle Dowler |
| Freddie Pargetter | Toby Laurence |
| Lily Pargetter | Katie Redford |
| Johnny Phillips | Tom Gibbons |
| Lynda Snell | Carole Boyd |
| Anisha Jayakody | Anneika Rose |
Countryside Insights from The Archers