Main content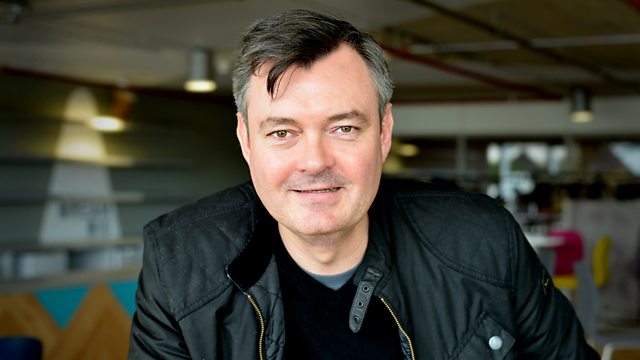 Grant Stott sits in
Grant Stott sits in as The Divine Comedy's Neil Hannon explains why ELO's Out of the Blue is one of his favourite albums. Plus a review of Brad Pitt's new Netflix film War Machine.
Grant Stott asks reviewers Andrea Mullaney and Hannah McGill for their thoughts on Netflix original feature film War Machine starring and produced by Brad Pitt.
Children's Editor of The List, Kelly Apter, gives us the low down on this year's International Children's Festival in Edinburgh.
Author Simon Edge discusses his debut novel The Hopkins Conundrum which is based on the Victorian poet Gerard Manley Hopkins and his famous poem The Wreck of the Deutschland.
Alison Urie of Vox Liminis and songwriter Louis Abbot talk about the arts as a means of rehabilitation for people in the criminal justice system.
Neil Hannon of The Divine Comedy tells Nicola Meighan why ELO's Out of the Blue is one his favourite albums.
Sculptor Steve Claydon will be on the Isle of Bute preparing to swim off the Clyde coast of Bute with one of his works to launch his new exhibition at Mount Stuart House.
Plus this week's Single of the Week is Tourists by Edinburgh band Mt Doubt.
Last on