Main content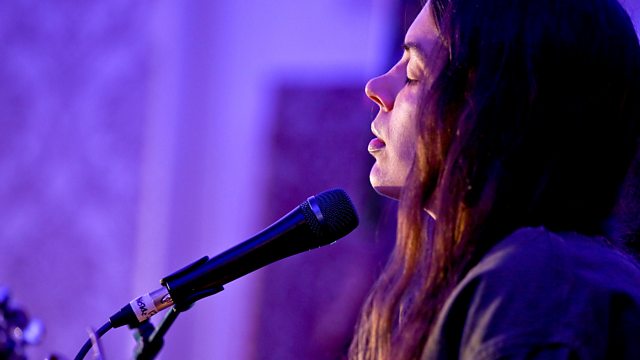 Nick Luscombe with Julie Byrne and Tomaga
Nick Luscombe introduces highlights from the Late Junction showcase at the 2017 Great Escape festival in Brighton, featuring folk singer Julie Byrne and improvising duo Tomaga.
The Great Escape in Brighton is one of the UK's leading festivals for new music. Last weekend Late Junction and BBC Music pushed past the throngs at the seaside and joined the 2017 edition of the festival to present a showcase of boundary-pushing, up-and-coming artists and DJs.
Nick airs highlights from our showcase all this week, starting tonight with Julie Byrne's intimate acoustic show, and concluding with Tomaga's dark, droney experiments with drums and electronics.
Byrne was born and raised in Buffalo, New York, and describes herself as a nomad, having lived in half-a-dozen America cities while working on her music. Alongside her art she has found time to study Environmental Science and act as a Seasonal Ranger in Central Park. Across her first two albums she has proved herself to be a sharp and poignant writer, one blessed with a mesmerising singing voice.
Tomaga, since their formation in 2013, have released four acclaimed albums that move between industrial, jazz, psychedelia and minimalism. They have also collaborated with major art galleries and toured with such musical luminaries as Deerhoof, Silver Apples, and Wire. The members of the band are Valentina Magaletti (of Raime, Vanishing Twin) and Tom Relleen (of The Oscillation).
Also on the programme this evening, hear music from psych singer Kerem Güney, jazz harpist Dorothy Ashby, and the one and only Stevie Wonder.
Produced for Reduced Listening by Jack Howson.
Performers:
Julie Byrne:
Julie Byrne (vocals, guitar); Eric Littmann (synth)

Tomaga:
Valentina Magaletti (drums); Tom Relleen (bass, electronics)