Main content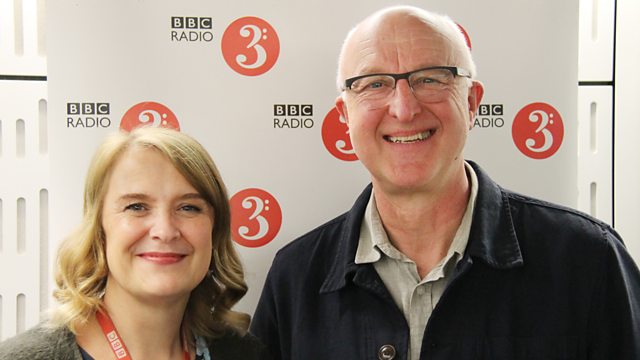 Friday - Sarah Walker with Chris Watson
With Sarah Walker. Musical challenge; Music in Time: Bach: Brandenburg Concerto No 6; Artist of the Week: Anne Sofie von Otter, featured in Schumann: Frauenliebe und -Leben.
9am  
Sarah sets the tone and mood of the day's programme with a range of music to intrigue, surprise and entertain.  
9.30am  
Take part in today's musical challenge: listen to the clues and identify a mystery musical object.
 
10am
Sarah's guest this week is one of the world's leading sound-recordists, Chris Watson. Chris started out as a musician, he was a founding member of the influential Sheffield-based experimental music group, Cabaret Voltaire, but he soon put the microphone to other uses enjoying a career recording sound for film, tv and radio. He has specialised in recording wildlife and natural phenomena, striving, in his words, to put the microphone where you can't put your ears. He has contributed to a number of David Attenborough documentaries in the Life and Frozen Planet series and has released albums of his field recordings. As well as discussing his work and life, Chris will be sharing some of his favourite classical music.
10.30am 
Music in time: Baroque
Sarah explores one of the great treasures of Baroque music, J.S. Bach's Brandenburg Concertos. In 1721 he presented a set of six concertos "for several instruments" to the Margrave of Brandenburg-Schwedt; today Sarah explores the Sixth Concerto in B flat major.
11am 
Sarah's Artist of the Week is the Swedish mezzo-soprano, Anne Sofie von Otter. She's regarded as one of the finest singers of her generation, celebrated for her work on stage and in recital. She won a Grammy Award for her recording of Mahler's Des Knaben Wunderhorn and has been named Artist of the Year by both the International Record Critics Association and Gramophone. On the stage, she's renowned for her performances of Mozart, Handel and Richard Strauss, and in recital she excels in Romantic song. She has also collaborated with non-classical musicians such as Elvis Costello and Brad Mehldau. Sarah reflects this great diversity throughout the week with a selection encompassing intimate Dowland lute songs, song cycles by Robert Schumann and Ravel, and roles from opera and musical theatre.
R. Schumann
Frauenliebe und -leben, Op.42
Anne Sofie von Otter (mezzo-soprano)
Bengt Forsberg (piano).
Music Played
Chris Watson' First Choice

Chris Watson's Second Choice

Sarah Walker's Personal Shopper Choice for Chris Watson

Music in Time: Baroque

Artist of the Week: Anne Sofie von Otter
Musical Challenge: Mystery Object
Today's Mystery Object was the cow bell, which started as a way of keeping track of cattle but which is used in modern percussion setups for classical, jazz and rock music.