Main content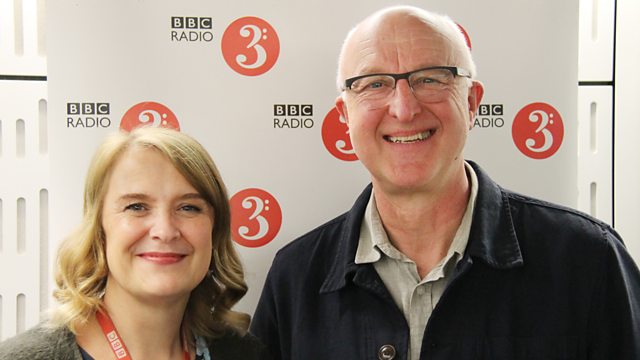 Tuesday - Sarah Walker with Chris Watson
With Sarah Walker. Including Musical challenge; Music in Time: John Dunstable; Artist of the Week: mezzo-soprano Anne Sofie von Otter, featured performing music by Mozart and Weill.
9am  
Sarah sets the tone and mood of the day's programme with a range of music to intrigue, surprise and entertain.  
9.30am  
Take part in today's musical challenge: listen to the music and name the two composers associated with it. 
10am
Sarah's guest this week is one of the world's leading sound-recordists, Chris Watson. Chris started out as a musician, he was a founding member of the influential Sheffield-based experimental music group, Cabaret Voltaire, but he soon put the microphone to other uses enjoying a career recording sound for film, tv and radio. He has specialised in recording wildlife and natural phenomena, striving, in his words, to put the microphone where you can't put your ears. He has contributed to a number of David Attenborough documentaries in the Life and Frozen Planet series and has released albums of his field recordings. As well as discussing his work and life, Chris will be sharing some of his favourite classical music.
10.30am 
Music in Time: Medieval Era
Sarah focuses on England in the early 15th century, and the music of John Dunstable. His expressive melodies and sweet, sonorous harmonies brought him fame on the continent, where he was praised for his "contenance angloise", or English manner; his music also influenced the Burgundian composers of the early Renaissance.
Double Take
Sarah explores the nature of performance by highlighting the differences in style between two accounts of Dvorak's Slavonic Dance Op.72 No.3 in F major, by a pair of Czech conductors, recorded over 50 years apart: Karel Šejna and Jiří Bělohlávek.
11am 
Sarah's Artist of the Week is the Swedish mezzo-soprano, Anne Sofie von Otter. She's regarded as one of the finest singers of her generation, celebrated for her work on stage and in recital. She won a Grammy Award for her recording of Mahler's Des Knaben Wunderhorn and has been named Artist of the Year by both the International Record Critics Association and Gramophone. On the stage, she's renowned for her performances of Mozart, Handel and Richard Strauss, and in recital she excels in Romantic song. She has also collaborated with non-classical musicians such as Elvis Costello and Brad Mehldau. Sarah reflects this great diversity throughout the week with a selection encompassing intimate Dowland lute songs, song cycles by Robert Schumann and Ravel, and roles from opera and musical theatre.
Mozart
The Marriage of Figaro: 'Voi che sapete'
Anne Sofie von Otter (mezzo-soprano)
Metropolitan Opera Orchestra
James Levine (conductor)
Weill
Happy End: 'Surabaya Johnny'
Anne Sofie von Otter (mezzo-soprano)
NDR-Sinfonieorchester
John Eliot Gardiner (conductor).
Last on

Musical Challenge: Imperfect Harmony
We heard two toccatas simultaneously today - Bach's from the Toccata and Fugue in D minor and Prokofiev's Toccata in Dminor Op.11.
Broadcast

The Classical Companion Collection