Main content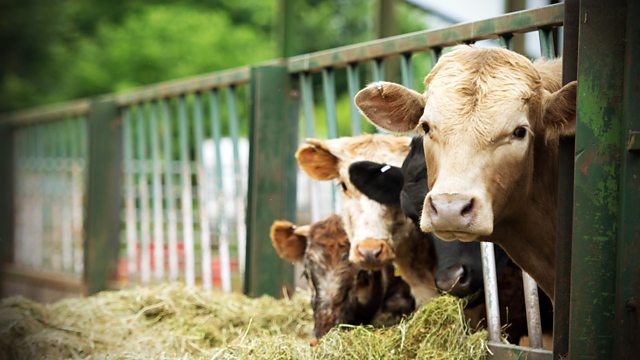 24/05/2017
Kenton needs reining in, and Toby has a turn of fortune.
As Rex approaches Jennifer and Lilian's speed gun he slows down, and the women agree they're an effective deterrent. What they can't understand is why Derek Fletcher keeps passing by, staring at them. Lilian admits she's been stealing a glance at some of the applications for Justin's PA. She wasn't impressed. Jennifer remarks that Lilian needs to accept that she won't have much say in the appointment.
Jolene's unhappy Kenton promised a random figure to David towards paying off their debt. They have little spare money right now. Kenton needs to consult her in future. They're in this together, but if he does anything like that again he's on his own. They show Toby their merchandising for Scruff Gin, but they can't commit to the expense until they know when the next batch will be ready.
Toby helps uncomfortable Pip put up a poster at The Bull for the rental of empty Rickyard. Toby puts up a good front and they chat for a while. Toby gets the wrong end of the stick when Pip agrees they should stay in touch more as mates. He feels she might be having second thoughts; she clearly misses him. Rex advocates caution, but Toby thinks he'll be able to win Pip back.
Countryside Insights from The Archers