Main content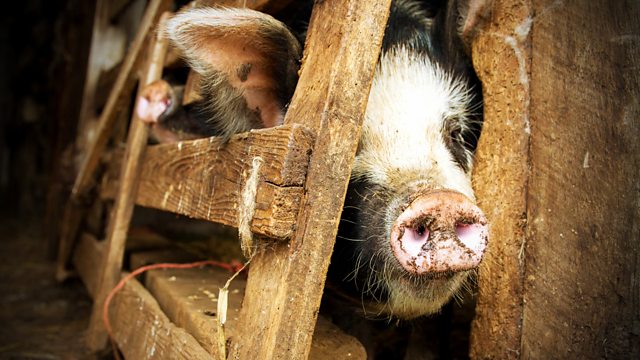 23/05/2017
Neil waxes lyrical, and Tom has high hopes.
Jolene laments her lack of cricketing prowess to Lily and Anisha. They're complimentary in return, but it's clear the two of them have their own rivalry going on. The three of them try their best to agree that, as women, they're in this together. Later, Lily comments to Jolene that if Anisha thinks she's going to roll over without a fight at the Single Wicket competition, she's deluded.
Justin probes Neil on his days as a food rep. Neil admits it wasn't really for him. Justin pumps him for information on his old contacts at Borchester Mills, but Neil hasn't kept in touch. However he does comment on the good reputation of the big pig unit in Bellworthy. As Neil chats, Justin soaks up the information.
Helen reports that Naomi's dumped Johnny, so now he doesn't know who he'll take to the Isle of Wight Festival. Tom's more interested in sharing his dream for the packhouse. Helen's equally enthusiastic. It's a big project to take on, but people are now expecting more from them than just retail. All the more reason, thinks Tom, to do Open Farm Sunday too. But when Helen suggests talking to their parents about their plans, Tom wonders where on earth they'll ever get the money for their scheme.
Countryside Insights from The Archers