Main content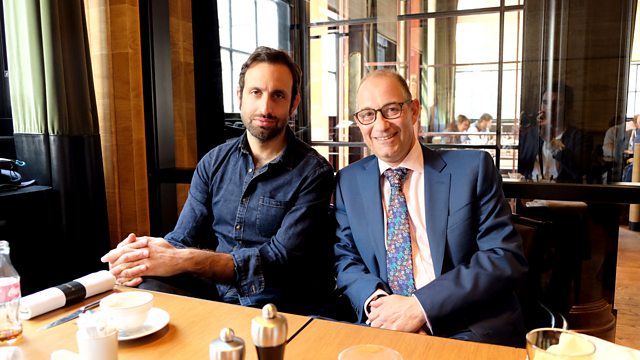 Property
Journalist Tim Samuels examines the property industry as it faces up to technological change. He invites a disruptor and a disruptee to breakfast - but who will pick up the cheque?
Tim Samuels asks if the property industry is at threat from technological disruption.
It was in the late 1990's that a Harvard academic Clay Christensen introduced a buzzword that has now become pervasive. He wanted to capture why established companies get driven out of their industries by young upstarts. It became known as disruptive innovation and has dramatically reshaped our business landscape.
Two-thirds of the companies on the Fortune 500 list in 1980 have disappeared. The balance has shifted from the incumbents to the challengers, from the old economy to the new. For some start-ups, the belief in disruption has taken on a near-religious edge. Forget rules, obligations and regulations - all that disrupts is good, all that stands in the way deserves to fail.
Journalist Tim Samuels investigates three industries facing change - property, finance and death - and invites a disruptor and a disruptee to breakfast.
In this first programme, Tim talks to Michael Bruce, the CEO of online estate agent Purple Bricks. He has labelled traditional estate agents as "out of touch, out of date and leaving millions out of pocket." From idea to IPO in three years, they have become a threat to the traditional model. Simon Gerrard has been involved in the estate agency industry since he started photocopying for his father aged ten. Not feeling threatened by Purple Bricks, he believes their lack of hand holding, negotiating and guidance will be their downfall. They come together for breakfast - but who will pick up the cheque?
A Reduced Listening production for BBC Radio 4.