Main content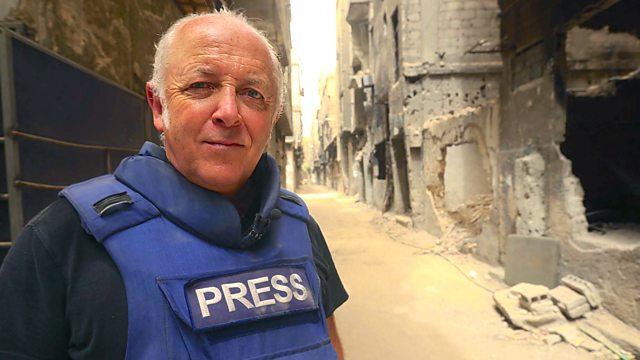 Part 6: Crossing the Divide
Jeremy Bowen's attempts to keep warm during one winter in Jerusalem led him to discover more about the deep divisions between Israelis and Palestinians.
How a gas container explains the divide between the Israelis and the Palestinians. Jeremy Bowen, the BBC's Middle East Editor, was only trying to warm his home during the winter in Jerusalem. During the process, he discovered that the Palestinians are even at loggerheads over simple things like heating. "It's a place where the conflict is always in your face. So is religion, " he says.
Bowen started reporting on the region in the lead up to the Gulf War back in 1990. Since then, he has witnessed endless wars between individuals, religious groups and full-sized states, jostling for military, political and economic power. He has interviewed dictators, fanatics and fundamentalists as well as the ordinary people caught up in their dangerous games. In that time, the past has always been present, providing motivation and political ammunition. Bowen has made headlines himself and he has paid a personal price, coming under fire and losing a colleague in the course of reporting - on the worst day, he says, in his life.
Produced by Mark Savage and Cara Swift.