Main content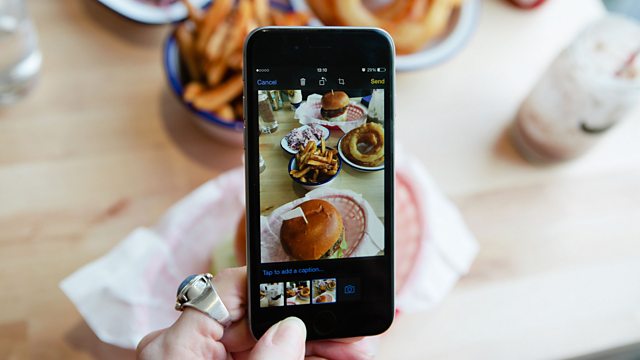 Restaurant reviews; Care homes; Viewber
Restaurants are fighting back against diners who leave negative reviews they think are unfair - but are legal letters or wry humour the solution?
New figures obtained by You and Yours shows a record number of care home businesses failed last year, we examine the reasons why.
Restaurants are fighting back against diners who leave negative reviews the chefs think are unfair. What can and what can't you write in an online review if you want to stave off a libel letter?
A new online service called Viewber is paying the public to show potential buyers around homes for sale. The boss of Viewber, Ed Mead, joins us to explain why estate agents sometimes struggle to make viewings when buyers want them.
Using your contactless card to pay is becoming the norm - but as paying this way becomes increasingly common the fraudulent transactions are rising too. Last year nearly £7m was stolen from contactless cards and mobile payment devices, compared to £2.8m in 2015.
Collective Living has been billed as the alternative way to live in London. Residents pay for a room and share communal living spaces with other residents. Our reporter Bob Walker talks to residents at two projects.
And our presenter Peter White is one of many blind people frustrated at the lack of announcements on tram platforms in Manchester. Many other blind people feel the same about buses, trams and trains in other areas of the country. Peter illustrates what it's like to try to figure out if you're on the right tram and gets a gauge on what other blind people experience across the country.
Chapters
Care Home Insolvancy

Record numbers of care home businesses failed last year.

Duration: 06:51

Collective Living

A new way of living, residents and tenants living together and sharing common areas.

Duration: 07:27

Restaurant Reviews

Restaurants are stepping up their fight against people who leave bad reviews online.

Duration: 07:47

Tram Access

Public announcements on tram platforms.

Duration: 05:42

Contactless Card Fraud

The amount stolen from contactless cards has doubled over the past year.

Duration: 04:23

Viewber

A company paying members of the public to show people around homes on the market.

Duration: 05:51