Main content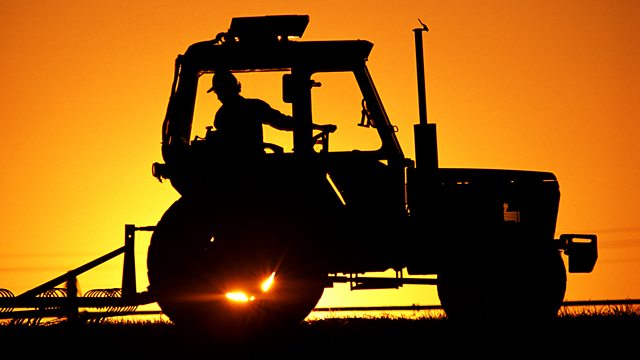 Robotic farmers, English roses, Young farmers, Hereford cattle.
Robots predicted to change farming forever, the English love affair with roses, young Farmers have their say on the big issues and turning a Hereford bull into the best of breed.
Farming is on the cusp of a hi-tech revolution according to a new report. Drones and driverless tractors are nothing new but academics studying the future of agriculture predict billions of pounds of investment in robotics will transform every aspect of farming in the next decade. English scented roses have a worldwide reputation for quality and new markets for them are opening up in the Far East. One established grower in Hampshire is succeeding despite the county's notoriously chalky soil. As camapigning for the General Election resumes, members of the Dereham Young Farmers Club in Norfolk have been sharing their views on what the next Government needs to do for the industry. The mighty and majestic Hereford is a traditional cattle breed and popular at summer Agricultural shows. The secrets of rearing a prize-winning bull or cow are revealed at Hereford Livestock Market's pedigree shows and sales.
Presented by Charlotte Smith.
Produced by Vernon Harwood.