Main content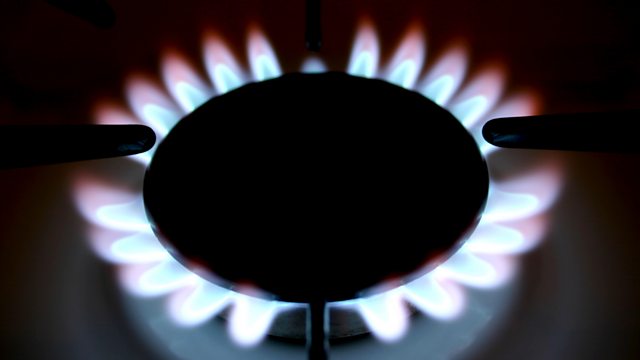 New energy firms; Vintage jewellery; Homeless village
How easy is it to set up a small energy company? And the vintage and antique jewellery that's growing in value.
The number of people switching energy supplier has risen by a quarter since this time last year, according to figures from the energy regulator Ofgem.
There are now 52 energy firms - double the number there were three years ago. Ofgem says consumers are continuing to switch away from the Big Six on to cheaper deals with smaller suppliers. But can we really trust new entrants to the market? We'll speak to the founder and chief executive of Brighter World Energy. It's a company that was set up in October and pledges to set up a solar panel grid in Africa for every 2,000 new customers it has.
If you've got a piece of jewellery handed down in your family, do you know how much it's worth? The London-based auction house, Bonhams, estimates that British households are hoarding sixty million pounds worth of vintage and antique jewellery, usually with little inkling of the pieces' worth. Vintage and antique pieces can sell for anything from sixty pounds to thousands, and rare pieces are becoming increasingly valuable. Bonhams says values have risen by 80 per cent over the past ten years.
And we'll report on Social Bite - a business which runs a chain of cafes in Scotland, feeding homeless people for free and giving them jobs. After being up and running for five years - it's now providing homes for them too by getting a village built in Edinburgh. It's a project which has raised lots of money for good causes and attracted A-list celebrities including George Clooney. We'll hear from one of the company's founders, who at the age of just 30 is about to get an MBE in recognition of what he's achieved.
Presenter: Shari Vahl
Producer: Jess Quayle.
Chapters
Marks and Spencer Results

M&S profits fell by almost two thirds last year, after a costly business overhaul

Duration: 06:42

Homeless Village

How a cafe chain attracted George Clooney and is now offering homes to homeless people

Duration: 07:38

Car Hire Fraud

A high court judge has ruled the former employees of Autofocus Ltd committed perjury

Duration: 07:55

Vintage Jewellery

The vintage and antique jewellery that's growing in value

Duration: 06:45

Energy Firms

Can we trust small energy firms?

Duration: 08:26