Main content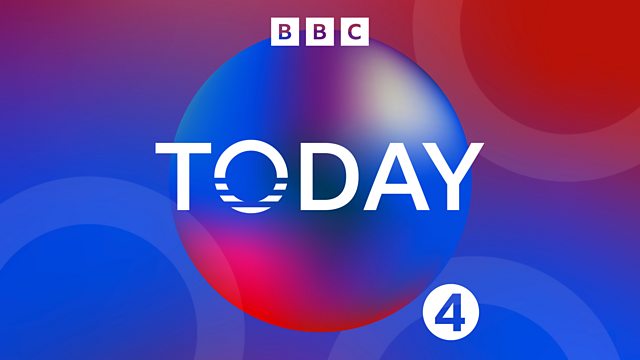 24/05/2017
Morning news and current affairs. Including Sports Desk, Weather and Thought for the Day.
Last on
Today's running order
0650
Scientists and engineers are busy making the largest convex mirror ever produced for the Extremely Large Telescope (ELT), currently being built to look beyond our solar system in about 2024. Jason Spyromilio is an astrophysicist and astronomer working on the ELT.
0710
Albert Square in central Manchester was the scene of a vigil attended by thousands of people yesterday evening. The Today programme's chief correspondent Matthew Price was there.
0715
There were already indications yesterday of what the attack might mean for the Muslim community. Mona Mohamed is the head teacher of the Manchester Islamic High School for Girls and vice chair of the association of Muslim Schools in the North West of England.
0720
US President Donald Trump meets Pope Francis at the Apostolic Palace today. Later he meets Italian President Sergio Mattarella and then flies to Brussels from Rome, where he is expected to be met by protests. Katya Adler is the BBC's Europe Editor.
0730
The UK terror threat level has been raised to its highest level - "critical", meaning further attacks may be imminent, Theresa May has said. David Anderson is a former independent reviewer of terrorism legislation.
0740
Mishal Husain presents from Albert Square in central Manchester this morning where the vigil for victims of the attack took place last night. It included a performance by Tony Walsh, the poet known as Longfella, who read his poem in praise of the city This is the Place.
0810
Military personnel will now be deployed to protect key sites under the new critical threat level. Amber Rudd is the home secretary.
0820
Peter Hook is the founder of the bands Joy Division and later, New Order, and a key figure in the music scene surrounding the Hacienda nightclub. His 18-year-old daughter Jessica was in the Arena to see Ariana Grande.
0830
The prime minister said soldiers would be placed in key public locations to support armed police in protecting the public. Andy Burnham is the mayor of the Greater Manchester Metro Region. 
0840
The UK's four national academies – the Academy of Medical Sciences, the British Academy, the Royal Academy of Engineering and the Royal Society – warn today that Brexit will have significant implications for the UK's research and innovation environment because of the importance of EU funding. Professor Dame Helen Wallace is a fellow of the British Academy and Europe Liaison Chair.
0850           
People are often told that they should not change their behaviour because of the of a terror threat because that is how terrorists win. How should we behave after a terrorist attack? Frank Furedi is the emeritus professor of sociology at Kent University and author of Invitation to Terror. Justine Roberts is the founder of Mumsnet.
All timings subject to change
Broadcast