Main content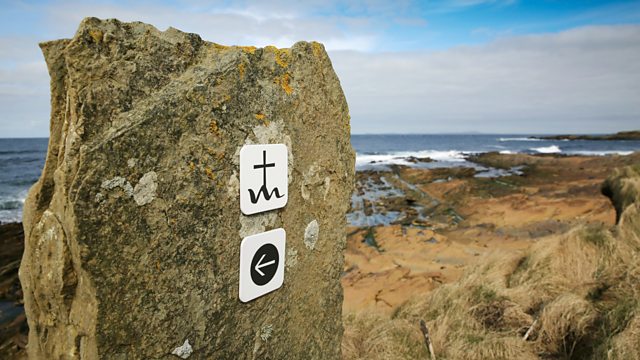 Green pilgrimage; President Trump heads to Rome; Islam's 'instant divorce'
As pilgrimage grows, we report on the environmental challenges. President Trump heads for his first meeting with the pope, and the campaign against Islam's 'instant divorce'.
Each year thousands of pilgrims walk The Camino de Santiago and new routes are opening across the UK. As Trevor Barnes reports, the popularity of pilgrimage brings a raft of environmental challenges.
Pope Francis meets President Trump on Wednesday morning at the Apostolic Palace. Previously, the Pope has criticised the President's views on climate change and illegal immigration. Thomas Reese from the National Catholic Reporter discusses with Edward the likely mood of the meeting.
Glasgow Council has said it won't accept Ian Brady's body for burial or cremation - why do we mind so much about the dead company we keep? Edward discusses with Prof Douglas Davies.
India's Supreme Court has opened hearings into the Islamic practice of instant divorce. "Triple Talaq" is banned in many countries. Aina Khan from Duncan Lewis Solicitors tells Edward why she is worried about the practice in the UK.
The BBC drama Three Girls tells the real story of child sex grooming and failings by authorities in Rochdale. Nazir Afzal the former Chief Crown Prosecutor for NW England was portrayed in the programme and he is joined by Zlakha Ahmed from the support group Apna Haq. They discuss the impact of the cases on the Asian community.
The poet Gerard Manley Hopkins is the inspiration for a new novel, The Hopkins Conundrum. Author Simon Edge, tells Edward how his attitude towards organised religion changed as his personal life became intertwined with themes in the book.
A recent conference in Bahrain brought together archaeology experts from over 14 countries to examine how our view of historic Islam has been distorted by the West. Sylvia Smith reports.
Producers:
Amanda Hancox
Louise Clarke-Rowbotham
Photo: Orkney.com.
Last on

Broadcast

All the colours of the rainbow