Main content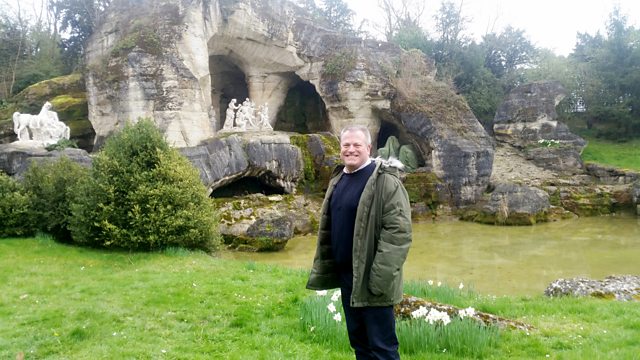 Southport
Eric Robson and the panel are in Southport. Pippa Greenwood, Christine Walkden and Bob Flowerdew answer this week's questions.
Produced by Hannah Newton
Assistant producer: Laurence Basset
A Somethin' Else production for BBC Radio 4.
Southport Fact Sheet
Q – I was told not to water my sandy garden during the dry spell because the plants would start to 'expect' more water and I'd have to start doing it every day?
Christine – With established plants do it once a week but make sure you water it really well
Bob – If it's something you planted last autumn or winter I would water those
Q – Why won't my Lupines flower?
Pippa – They might be too dry. 
Bob – I think Lupines need lime in the soil so add some wood ash
Q – I have a Tulip tree that suffered from leaf damage three years ago which I treated with Bordeaux Mixture.  The damage has come back but Bordeaux Mixture is now outlawed; what can I do instead?
Pippa – I don't think it's a fungal problem (which the Bordeaux Mixture would help), I think it's actually cold-damage. 
Q – I have Leylandii chippings that have been left for a year.  How should I now use them?
Bob – Use them for firewood
Christine – I mix mine in with other material.
Q – With how arid it has been will this have affected the buds on my cherry tree?
Bob – Give it some more water
Pippa – When you do water make sure that you water out the the tree's perimeter, not just by the trunk
Q – I've been trying to grow fennel and I manage to get the plants to a reasonable height but can't get the bulbs to swell at the bottom. Suggestions?
Bob – This is Finocchio the Italian Fennel.  You should sow from midsummer on – same as Pak Choi- otherwise they bolt.  Then manure and water thoroughly
Q – Can the panel recommend a fast-growing medium-sized tree for planting 750ft above sea-level, on limestone and in a frost hollow?
Christine – Amelanchiers:  The 'Snowy Mespilus' or Amalanchier obelisk. 
Bob – Rowans.  The 'Edulis' form especially.  Also, the Elderberry. 
Eric – Ornamental Hawthorn
Pippa – Prunus spinosa
Q – I've got two different types of sweetcorn and I've been told that I can't put them on the same plot as they'll cross-pollinate; is this true?
Bob – Only if you're growing commercially.  As you get different coloured kernels when they cross-pollinate
Pippa – I disagree.  You want to enjoy a 'pure' variety when eating. 
Christine – Mix them
Q – I recently planted a parterre with a view to creating a Zen garden in the main part.  Can you recommend companion plants to go with Acers?
Christine – You need to create contrasts.  Violas and Alchemillas for small plants, then Brunneras and Heucheras and Choysia Lamiums for height. 
Pippa – Tiarella, Hebes. 
Bob – I'd question the Acers as they do need protection as they are woodland trees